A meeting of Labor's caucus has agreed to back most of the federal government's proposed electoral law reforms. They include reducing the pre-polling period before a federal election no more than 12 days compared with three weeks at the 2019 election.
More importantly, the reforms will also tighten the eligibility rules for minor political parties to be registered:
[The reforms will force] the deregistration of some minor parties…

To be registered by the Australian Electoral Commission, minor parties will be required to have an elected member in Parliament or at least 1500 rank and file members, up from the current threshold of 500…

Greens said represented an "undemocratic attack on minor parties" in the federal sphere. Greens deputy leader Larissa Waters [accused]… the Coalition and Labor of "a blatant and utterly shameless attempt to shore up their power"…

"Today, the old parties have told all Australians that they are willing to use their combined numbers in Parliament to entrench their duopoly and shut out diverse voices," Senator Waters said.

"With an election looming dozens of minor parties are now at risk of being deregistered. It's an attack on our democracy at a time when neither the Libs nor Labor can be trusted to act in the interests of anyone else other than their corporate donors.
With Australians increasingly shunning the major parties, the actions by the Coalition and Labor are understandable – they need to shore-up their electoral duopoly:
But it is also a direct attack on Australian democracy that will ensure tacit corruption remains systemic, from the visa system, to infrastructure, trade agreements, political donations, you name it.
We need more Rex Patrick's in Australia's parliament, not fewer.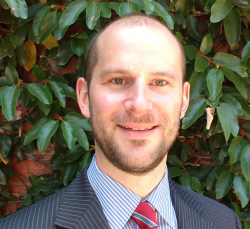 Latest posts by Unconventional Economist
(see all)