China has released its July data dump and it's a doozy. Industrial production came in at 6.4% versus 7.4% consensus and 14.4% YTD. Fixed asset investment is sliding away at 10.4% YTD. Retail sales were up 8.5% versus 11.5% expected and 20.7% YTD: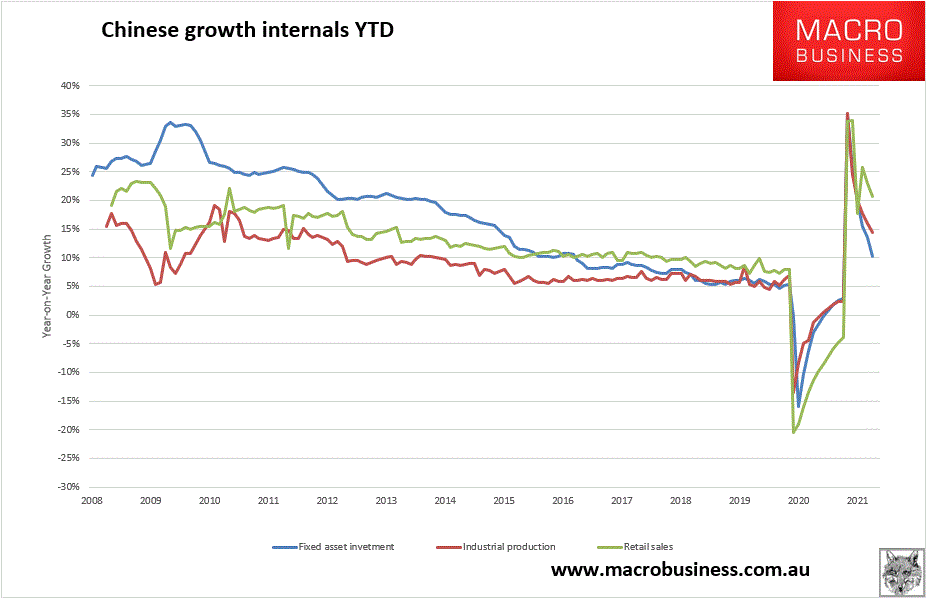 Looking at the data over two years is a better way to see the slowdown:

Turning to realty, the data is becoming ominous. House prices are still OK, up 0.4% on the month and 4.6% on the year: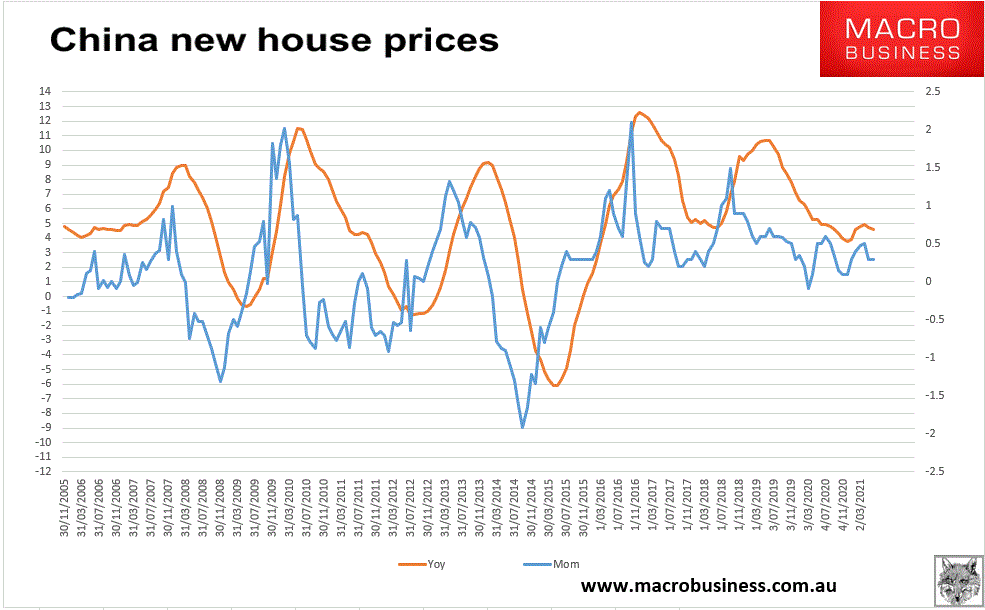 With a little narrowing of breadth: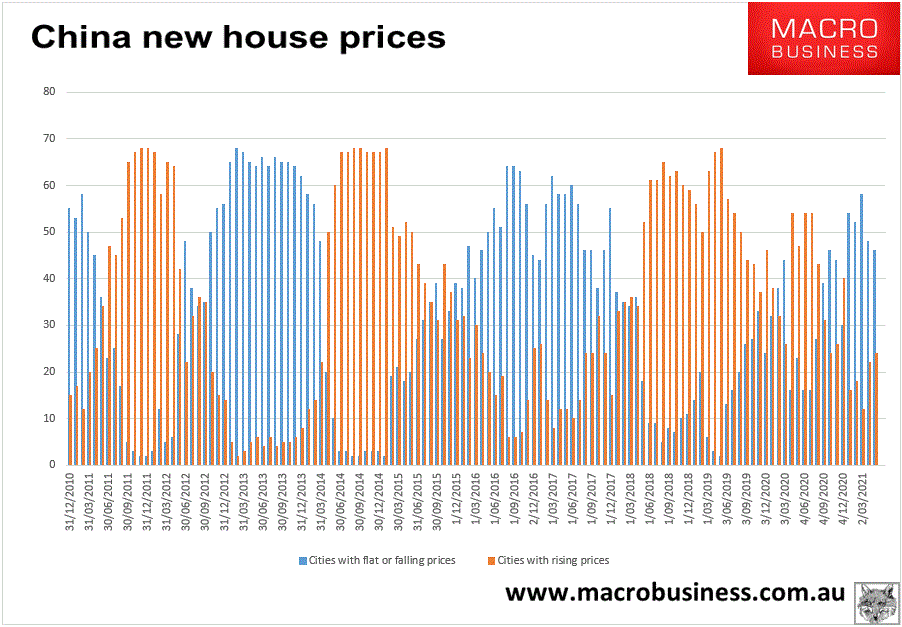 But the spillovers into construction have dried up under pressure from the Three Red Lines policy. July starts were abysmal, well below 2018: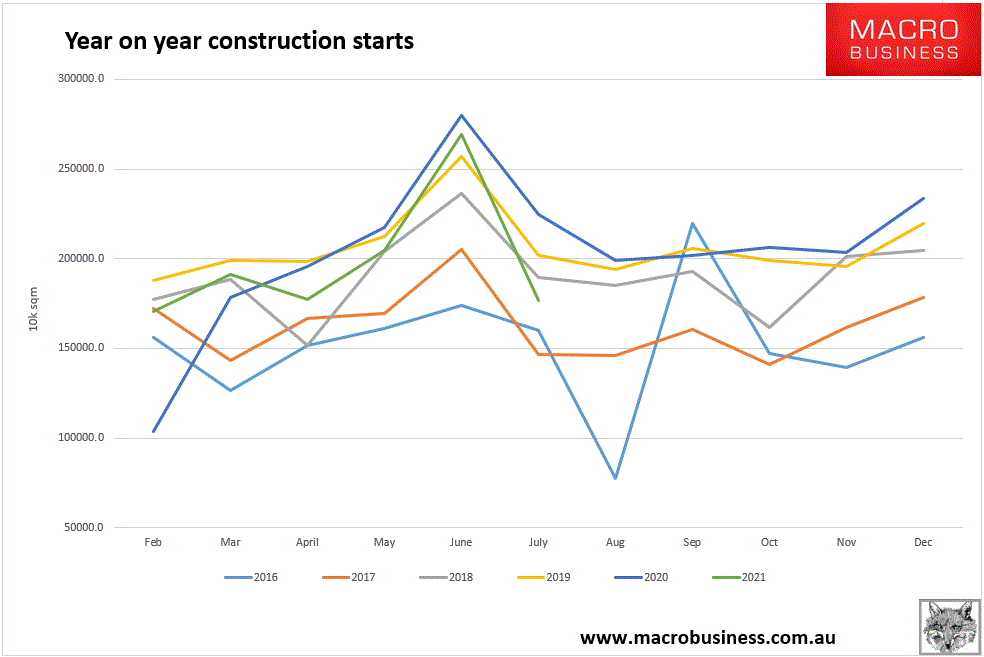 And the year to date tally is now lower than 2020: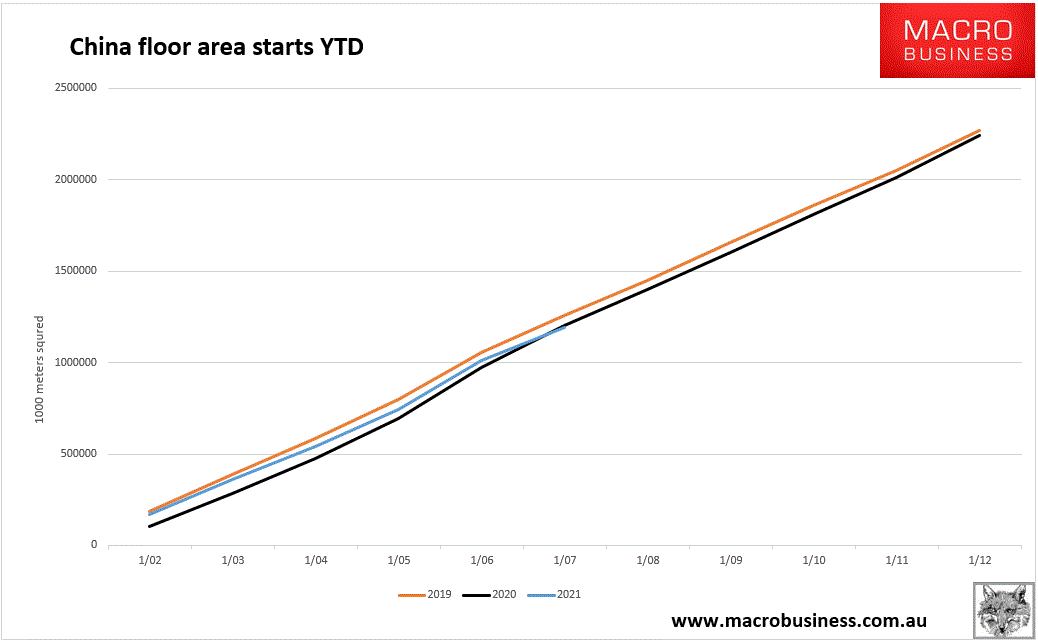 Moreover, completions remain very elevated, while land sales are still weak. This supports the notion that a "pig in the python" of demand has ended: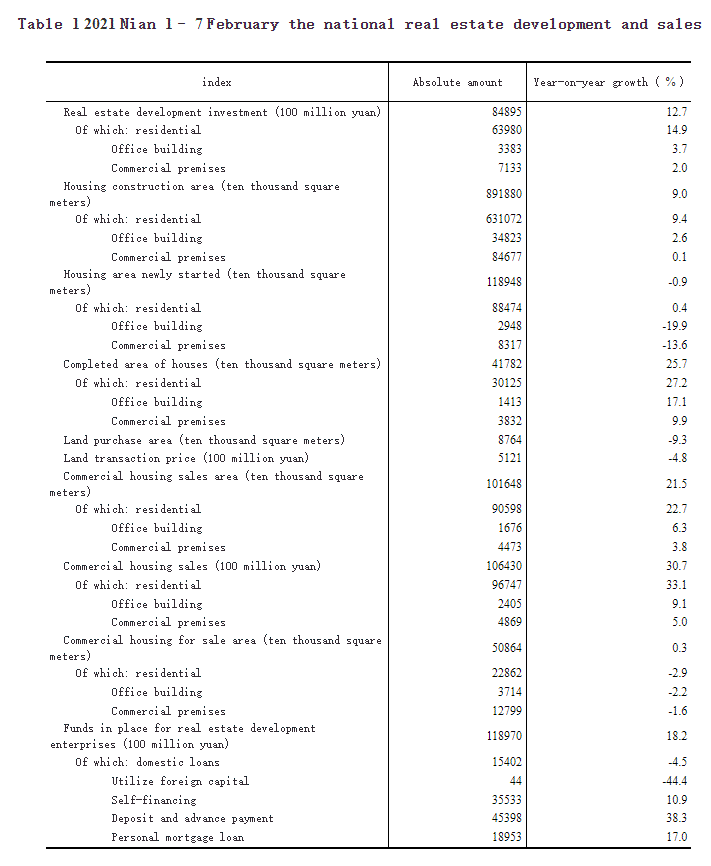 Contagion into industry has begun. Sure, China has curtailed steel output but only because it can as demand slumps: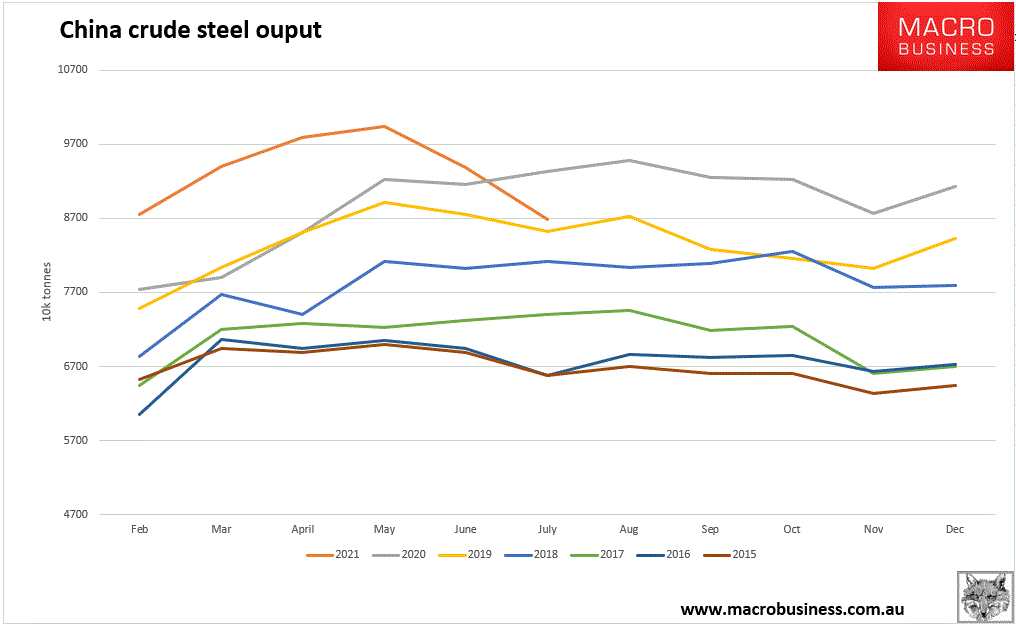 Cement tells a pretty ordinary story for infrastructure demand as well: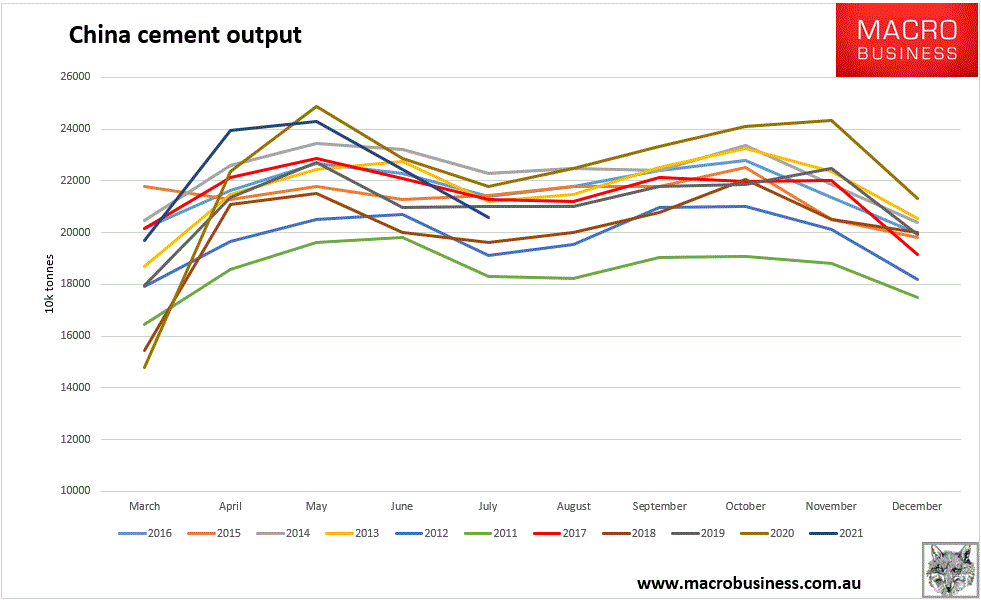 It would have been much worse for iron ore had EAF not borne the brunt of steel output cuts. That puts the lie to the notion that this is about greening: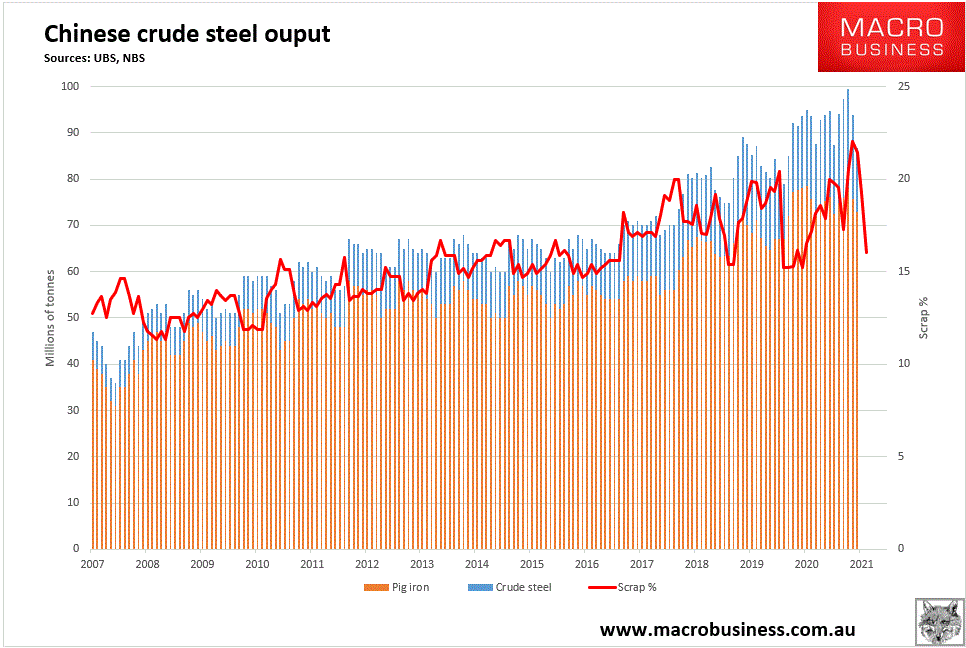 Finally retail was decent with good breadth:
In July , the total retail sales of consumer goods was 3492.5 billion yuan, a year-on-year increase of 8.5% ; an increase of 7.2% over July 2019 , and the two-year average growth rate was 3.6% . Among them, the retail sales of consumer goods other than automobiles was 3,157.8 billion yuan, an increase of 9.7% . Excluding price factors, the total retail sales of consumer goods in July actually increased by 6.4% .
China is slowing fast. It is being led by weakening construction, which is the most credit and commodity-intensive sector in that nation.
Markets will try to take this as bad is good news but I don't think so. At least, not yet.
If China doesn't stimulate construction right now then commodity prices are going to crash which, I suspect, is exactly what it wants.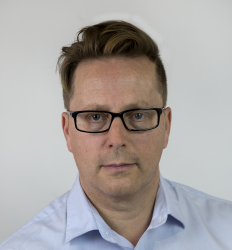 Latest posts by Houses and Holes
(see all)