The newsflow coming out of China continues to deteriorate for growth and commodities prospects. Leading us off today is the jackboot dropped on another source of property development funding:
China is halting private equity funds from raising money to invest in residential property developments, turning off the spigot on one of the last stable funding resorts for the struggling sector.

The government-endorsed Asset Management Association of China, or AMAC, has verbally informed private equity firms it would no longer be accepting the required registrations to set up funds to invest in projects, people familiar with the decision said, requesting not to be named because the matter is private. Applications that have already been made would also be denied, while existing funds wouldn't be affected, the people said.
Authorities are clearly not all spooked by the effects of the Three Red Lines policy and continue to tighten even more on realty funding sources. This is despite the stress that it is driving in bond markets, especially US dollar, where Evergrande plays big:
According to Bloomberg's China Credit Tracker, which uses public and proprietary data to measure conditions in local and offshore credit markets, the ongoing uncertainty around Evergrande pushed stress levels offshore to new highs for this year. The onshore market was more resilient, even as a fresh spate of frozen assets, legal disputes and ratings downgrades hit the developer.
Still, it has been a better week for the Evergrande with asset sales mooted and this:
China Minsheng Banking Corp., China Zheshang Bank Co. and Shanghai Pudong Development Bank Co. have agreed to give the developer extensions on some project loans, according to the people, who asked not to be identified as the discussions are private. Zheshang Bank pushed till year-end the repayment of two loans due in July and August, one of the people said.

…The ructions prompted Beijing to instruct authorities in Evergrande's home province of Guangdong to map out a plan to manage the developer's pile of debt, according to people familiar with the matter. The local government has set up a team to handle the issue and is coordinating with banks, other creditors and potential buyers of Evergrande's assets, one of the people said.

China's Supreme Court last week ordered all cases against the embattled developer and its affiliates to be centralized with a court in Guangzhou, according to a person familiar with the decision.

The move would prevent local courts from freezing Evergrande's assets, including deposits, at the request of a single claimant, essentially giving it time to raise cash and ensure an orderly resolution to its problems. Evergrande made the request on centralizing cases itself, one person said.
This is taking on the outlines of some kind of semi-organised private restructuring. Though there is a very long way to go.
Delta isn't helping, either:
A Covid outbreak that has partially shut one of the world's busiest container ports is heightening concerns that the rapid spread of the delta variant will lead to a repeat of last year's shipping nightmares.

The Port of Los Angeles, which saw its volumes dip because of a June Covid outbreak at the Yantian port in China, is bracing for another potential decline because of the latest shutdown at the Ningbo-Zhoushan port in China, a spokesman said.
Goldman parses these growing risks today in an overall assessment:
We regularly use our market risk factors to help us to track the market's pricing of macro variables. After a long period of rising growth expectations, market moves since the start of June are consistent with a meaningful downgrade to growth views in the US, Europe and China. Exhibit 2shows that our US growth, Euro area growth and China growth factors have all declined over that period, though—except for China—they remain clearly higher on a year-to-date basis (Exhibit 3).

Exhibit 4 shows the implied shift in 1-year-ahead GDP growth views that the historical relationship between our growth factors and changes in growth expectations show would normally be consistent with these kinds of market shifts. Those estimates range from a roughly 20bp downgrade in the US to a roughly 70bp downgrade in China. Although these magnitudes are sensitive to the exact way in which we construct our factors, estimates based on alternative asset groupings or a wider set of assets than in our standard approach generally give broadly similar answers.

Given that regulatory actions have had a sharp impact on parts of the Chinese equity market, it is possible that the estimates there overstate the extent—though not the direction—of market concerns about the cyclical outlook. The outperformance of US equities and the bid to the US dollar over this period are consistent with the notion that the market has worried more about the non-US cyclical risk picture. Those fears likely contributed to a sharper decline in US yields than could be justified by the US outlook alone.
The problem is, neither Goldman nor the market has yet caught up with the reality of what China is doing. Credit is down very hard and still falling. Europe looks good but the US is slowing too.
China is the key to global inflation and it is onwards and downwards for the growth and commodities outlook unless or until the panicked reversal comes for credit.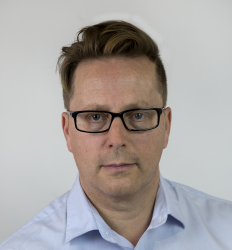 Latest posts by Houses and Holes
(see all)