Global markets are still only half spooked by the swift decline in Chinese growth. As usual, it is the hope of MOAR that keeping things afloat. Goldman is typical:
1. Industrial production increased by 6.4% yoy in July, significantly less than expected. The weakness appears relatively broad-based. Activity growth in machinery manufacturing sector slowed on the back of export growth deceleration, and production in upstream industries such as metals smelting and pressing also continued to weaken amid tightened environmental regulations and policy controls. High tech manufacturing (such as industrial robot production which supported overall IP growth in June) was probably affected by the outbreak of the virus and related control measures around Nanjing towards the end of July.

2. Fixed asset investment (FAI) fell 0.5% yoy in July (on a single-month basis based on our estimates), well below expectations. Manufacturing investment growth decelerated sharply to 9.2% yoy in July (vs. 17.0% yoy in June). Property investment growth moderated further to 1.2% yoy in July (vs. 6.0% in June). Infrastructure investment declined by 9% yoy in July, reversing from +1.9% yoy in June. On a two-year average basis, FAI increased 2.8% per year from July 2019 to July 2021, well below the +5.4% pace for 2019 as a whole.

3. Retail sales growth was also below expectations. Sales contracted by 3.7% mom in July after seasonal adjustment, vs. an increase of 2.9% mom in June. On a real basis, retail sales growth in July moderated to 6.5% yoy from 9.8% yoy in June. Automobile sales among enterprises of a minimum size fell 1.8% yoy (vs. +4.5% yoy in June). Catering sales rose 14.3% yoy in July (vs. +20.2% yoy in June). On a sequential basis, catering sales declined by 0.5% non-annualized sa in July (vs. +1.3% in June). Online goods sales growth moderated to +11.0% yoy in July (vs. +14.6% yoy in June).

4. Property sales volume contracted 8.5% yoy, reversing from +7.5% in June, while housing completions remained solid and rose 25.7% yoy in July (vs. +66.6% in June). The decline in housing starts widened to -21.5% yoy in July from -3.8% yoy in June. Building material sales slowed meaningfully to +11.6% yoy (vs. +19.1% in June). In contrast, furniture sales and home appliance sales slowed slightly to 11.0% and 8.2% yoy in July, respectively (vs. 13.4% and 8.9% in June).

5. The nationwide survey-based unemployment rate edged up to 5.1% while the 31-city surveyed unemployment rate remained unchanged at 5.2% in July. The unemployment rate for labor without local hukou edged down to 5.0% in July from 5.1% in June while the unemployment rate for the 16-24 age group rose from 15.4% to 16.2% in July. The increases in surveyed unemployment rate appears to be seasonal – the 16-24 age group unemployment rate tends to increase in summer in recent years.

After the strong June data prints, July activity growth surprised to the downside and the weakness appears broad-based. Activity growth slowed in sectors such as property and infrastructure-related industries, amid policy tightening; and slower export momentum also dragged down activities in more export-oriented sectors such as machinery/equipment manufacturing. Idiosyncratic headwinds such as the flood, typhoon and virus control measures towards the very end of the month added to the growth downside, in particular for service industry activities.

…we expect more supportive policy measures, including larger amounts of government bond issuance, a more supportive monetary policy stance mainly through keeping liquidity conditions ample with another RRR cut, and potentially also some marginal easing in regulation policies (on LGFV financing for example) mainly in terms of looser policy implementation.
China's politburo did meet and discuss the slowdown:
China pledged to prioritize employment with its fiscal and monetary policies as the labor market remains under pressure, the country's cabinet said Monday.
The cabinet also urged China to push for close to full employment with higher quality jobs during the period.
Efforts should be devoted to developing labor-intensive industries as well as new industries and fresh business models to create more jobs, it said. The government should also provide better service to key groups such as fresh graduates, migrant workers, military veterans and those who have just emerged from poverty.
China will strengthen vocational skills training, the statement said, so as to avoid the problem of structural unemployment caused by a mismatch in skills. In the meantime, China will work to eliminate employment discrimination and better protect the rights and interests of irregular workers, older employees and women.
That is not the stuff of a stimulus u-turn in the fading construction sectors that matter to commodities. The statement also reiterated that suppressing commodity prices remains a priority, as is lifting SMEs. To wit:
China is widening curbs on the nation's soaring home prices by temporarily halting land auctions in some major cities, potentially hurting a key source of cash for local governments.

Several large Chinese cities recently suspended centralized land sales, according to official notices, after attempts to limit the number of auctions per year backfired. China has also stipulated that the price premium for land should be capped at 15%, Citigroup Inc. analysts including Griffin Chan wrote in an Aug. 11 note after market rumors about the policy change.

Regulators are ratcheting up efforts to tame land and home prices that have fueled China's runaway property industry. Their most recent moves have included halting private equity funds from raising money to invest in residential property developments. Still, land sales generated more than $1 trillion in income for local governments last year, creating a sensitive balancing act for Beijing.

"The government is plugging loopholes in the land market, just like what it did with home-buying rules," said Yan Yuejin, research director at Shanghai-based E-house China Research and Development Institute. "Before, some local governments raised asking prices for land plots to bypass restrictions on the land price premium; now that's set to change."
The turn towards stimulus is slow and very much inhibited by ongoing reform efforts. More RRR cuts are likely and efforts to boost local government borrowing, which will still be below last year given lower quotas, and may fail because land sales revenue isn't there to support the borrowing.
None of this is enough to prevent the debt-laden Chinese aircraft from losing more altitude.
Indeed, as export growth stalls out, a "hard landing" risk case is now in sight.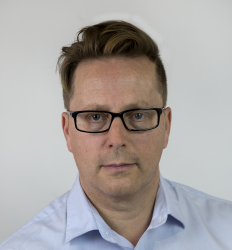 Latest posts by Houses and Holes
(see all)