First caravans 'tiny homes' were marketed as Australia's housing affordability solution. Now it is boarding houses 'co-living'. From Fairfax:
"Co-living, a trendy new wave of communal housing championed by millennials, will be automatically approved in all areas where apartments are allowed in order to flood NSW with affordable developments".
"NSW Planning and Public Spaces Minister Rob Stokes said a new rule that co-living spaces must be permitted in areas where there are residential flat buildings and shop-top units was to create incentives for their proliferation".
"Co-living spaces typically feature private rooms and large common areas and have been described as the residential equivalent to co-working spaces".
"Part of the change is cultural. I think co-living in the past was seen as housing for hippies. Now it's seen as housing for hipsters", Rob Stokes said.
"Rhys Williams, co-founder of co-living provider UKO, which has a number of spaces in inner-city suburbs such as Glebe, Paddington, Newtown and Surry Hills, said the phenomenon tied into the evolution of the shared economy".
That's the death of the Australian dream right there. Seriously, take a look at UKO's studio apartment options (below).  They are basically offering an Ikea display micro-apartment staring from $400 a week:
Co-living is a fancy term for sharing an apartment or living in a frat or boarding house.
The above is another housing affordability gimmick that treats the symptom not causes that will see developers and investors enjoy wealth while the general population increasingly live like caged rats, crammed into over-priced ticky-tack boxes.
And when the privileged cannot make enough money from their boxes, the answer will be to find new ways to cram even more people into smaller spaces and gift wrap it with a new marketing slogan so that it presents as a palatable trend.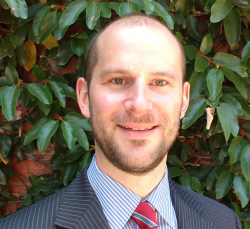 Latest posts by Unconventional Economist
(see all)