Recall that the Australian Treasury's latest Intergenerational Report (IGR) projects that Australia's population will grow by a whopping 13.1 million people (~50%) over the next 40 years to 38.8 million people. This is the equivalent to adding another Sydney, Melbourne and Brisbane to Australia's existing population.
Moreover, 74% of this growth will come directly from net overseas migration (NOM), which has been projected to increase to 235,000 annually from 2025-26 onwards versus 215,000 per year in the 2015 IGR:
However, in making these heroic assumptions, the IGR also warned that Australia's immigration intake needs to be at a level that is "at or below the capacity" of destination cities or regions to absorb them, and requires "careful planning by all levels of government":
The economic and social pressures and capacity constraints that result from an inward flow of migrants also need to be managed carefully. Migration should be kept at or below the capacity of the destination city or region to absorb new migrants, taking into account impacts on incumbent populations…

This requires transparency, consistent decision making and careful planning by all levels of government.
With this background in mind, it is disturbing to read that the Murray-Darlin Basin, which produces nearly 40% of Australia's food supply, is running desperately short of water – a situation that is projected to worsen amid climate change:
Climate change since the 1990s has drastically reduced the amount of water available in the southern part of the Murray-Darling Basin, according to new research.

According to the University of Technology Sydney, the height of the Murrumbidgee River has dropped by about 30 per cent during the growing season of April to May.

Report author Milton Speer said there was approximately 300 million litres less water flowing past the regional town of Wagga Wagga each day…

Dr Speer said changes would be necessary as there was less available water to be shared around.

"The viability of the basin is at stake…

"Continued drying and warming in Australia will cause water availability to decline even further, deepening the hurt for communities, irrigation businesses, animals and the environment."

"There will be less and less water, and some hard decisions will need to be made, and that be probably mean less water for irrigation and farming."
The mass immigration 'Big Australia' policy guarantees chronic water shortages.
The additional 13.1 million people projected by the IGR will massively increase water demand at the same time as supply is reduced from lower rainfall and rising evapotranspiration rates due to climate change.
Thus, the best thing our policy makers could do to safeguard the nation's water supplies is ensure that immigration does not return to its manic pre-COVID level, nor is raised to the insane (235,000 annual) levels projected by the IGR.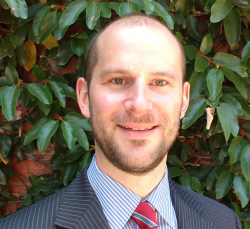 Latest posts by Unconventional Economist
(see all)