Goldman with the note. This is bullish for US growth, inflation and DXY deeper into 2022 and then beyond:
Months after President Biden proposed major new spending programs financed with tax increases, the Senate finally looks poised to act on a bipartisan infrastructure bill and to take the first steps on a broader fiscal package.nIn the next week or so, the Senate looks fairly likely to pass bipartisan infrastructure legislation that boosts spending by $550bn over several years. It includes most of the funding President Biden proposed for transportation infrastructure and other areas like water and broadband. However, it includes much less in the way of clean energy provisions, and omits the rest of the WhiteHouse spending proposal entirely. Although the bill was expected to fully offset the new spending with other budgetary savings, the bill as drafted appears to offset less than half the cost.
Following likely Senate passage of the infrastructure bill, the Senate is then likely to take up a budget resolution that calls for $3.5 trillion in new spending, financed primarily through tax increases and, to a lesser extent, spending cuts. The most important aspect of the resolution, in our view, will be the amount of deficit expansion it allows. Since we believe Democrats are unlikely to agree to more than about $1.5 trillion in tax increases, a resolution that does not allow for any deficit expansion could lead to a smaller spending boost than we assume.
Overall, we continue to expect Congress to approve around $3 trillion over 10years in additional spending, consisting of around $500bn from the bipartisan infrastructure bill and another $2.5 trillion from a budget reconciliation bill.
Although the risks had appeared tilted to the downside of this amount over the last several weeks, the risks appear more balanced at the moment. There is still clearly a chance that centrist Democrats scale back the spending proposals due to concerns about deficits and tax increases. However, the likely passage of a$3.5 trillion budget resolution leaves open the possibility that the upcoming reconciliation bill could boost spending by more than we expect.nIt looks likely to take another few months, at least, for Congress to finalize these bills. While the timing is uncertain, we believe it could take Congress untilDecember to pass the broader budget reconciliation bill. Although the bipartisan infrastructure bill could potentially pass the House by September, there is a good chance that House action on that bill will be tied to the reconciliation bill, leaving final action on both until late in the year.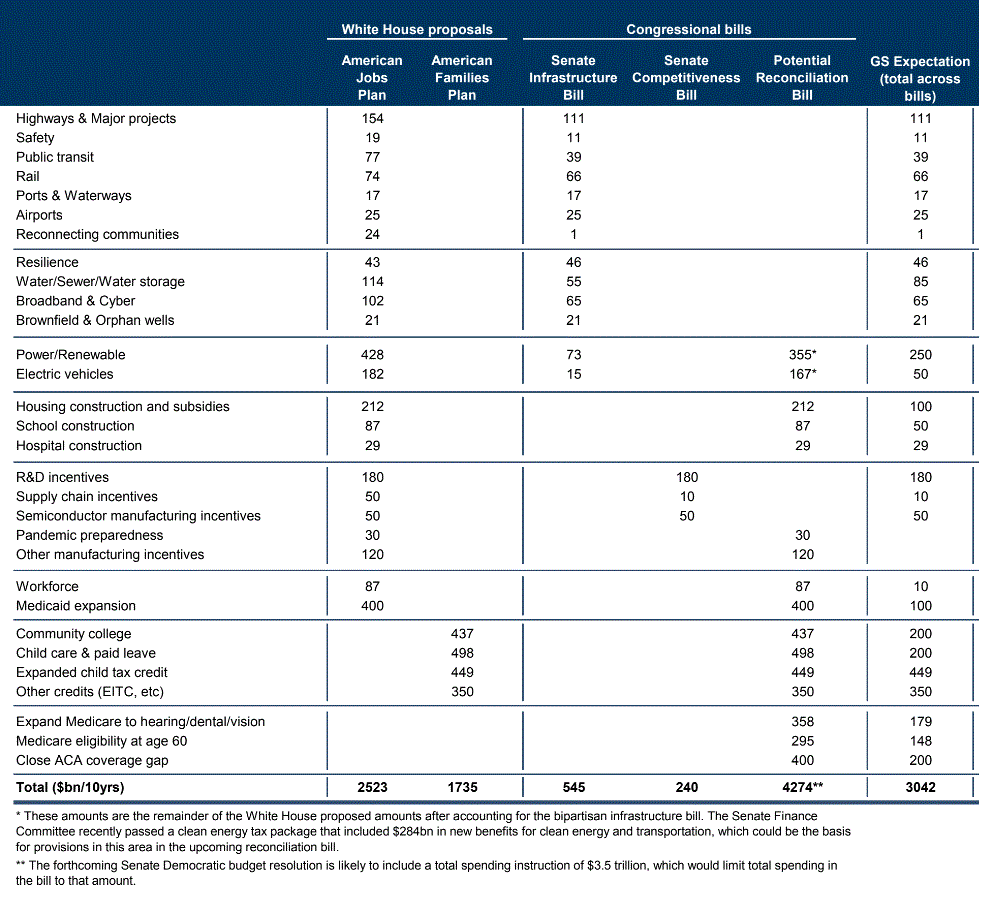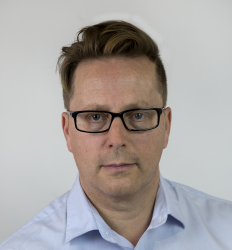 Latest posts by Houses and Holes
(see all)