Bendigo & Adelaide Bank's net profit for 2020-21 rose 172% to $524 million, with its cash earnings rising 51% to $457.2 million. Deposit growth increased by 14.2% whereas applications for loans surged by 36.2%.
Commenting on the current heat in the housing market, MD Marnie Baker said that rapid price growth is "fantastic" and claimed that macro-prudential regulation is not needed as activity is being driven by owner-occupiers rather than investors:
Rapid house price growth over the past year had been "fantastic for the economy", she said.

"We'd start to have some concerns when it gets too heady for investors but we haven't seen that to date. When we see people buying homes and living in them, this is terrific for the economy.

"I'll leave it up to the regulators as to what decisions they make, but if we look at the market at the moment it's predominantly driven by owner-occupier lending and I think that's a great position to be in when we talk about how do we move forward with the economic recovery in this country."
I strongly disagree and believe that APRA should implement some form of macro-prudential mortgage curbs sooner rather than later.
First, CoreLogic data to March 2021 does show that lending standards have deteriorated, with the proportion of interest-only, high loan-to-income and high debt-to-income mortgage lending rising substantially:
The situation likely worsened over the four months to July.
Second, new investor lending has accelerated this year and is now tracking near prior peaks when macro-prudential curbs were implemented by APRA:
Third, the growth in dwelling values is extreme and broad-based, easily surpassing previous peaks:
Instead of letting property prices and mortgage debt levels inflate even further, APRA should get on the front foot and take macro-prudential action now. What is the benefit of waiting?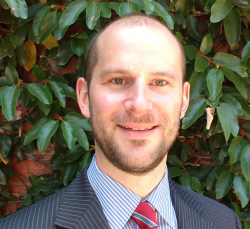 Latest posts by Unconventional Economist
(see all)