It's a close-run thing as Westpac tallies the partials:
Q2 real net exports: Real net exports subtracted 1.0ppt from activity in the quarter, a larger than anticipated impact, market median -0.8ppts and Westpac -0.7ppts.
Exports contracted, down by -3.2%, with resource shipments hampered by disruptions (maintenance and weather).
Imports advanced, up by 1.5%, extending the strong rebound from Q3 2020 mirroring the recovery in domestic demand.
Q2 public demand:
Public demand remains a growth engine, expanding by 2.0% in the quarter – meeting our expectations. Consumption rose 1.3% and investment lifted by almost 5%.
Q2 GDP forecast:
Our Q2 GDP forecast has been downgraded, lowered from 0.5%qtr to 0.1%qtr, 8.8%yr.
Risks remain and appear to be tilted to the downside.
GDP headline recall is an average of 3 measures.
Our GDP (Expenditure) estimate is on -0.1% – pointing to the clear risk of a negative print.
We assess that GDP (Income) will be positive – as suggested by strong profits and wage incomes (although the unknown of government subsidies only adds to the uncertainty). We also anticipate that GDP (Production) will likely be positive.
The economy had considerable momentum heading into Q2 and we have domestic demand expanding by 1.5% in our figuring. That is in stark contrast to Q1 2020, when the economy was already soft and domestic demand contracted by 0.6%, with a 1.2% decline in private spending. The drop in spending was then associated with a -0.3% decline in output in Q1 2020 as the initial covid outbreak hit.
The issue this time – disruption, in the export sector, and lockdowns.
What we have on this occasion is the combination of a sharp drag from both net exports and from inventories – this combination is unusual but not unheard of.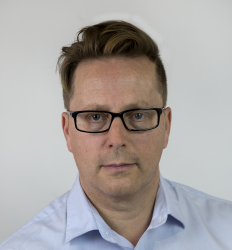 Latest posts by Houses and Holes
(see all)