A new Victorian Auditor-General report has found that multibillion-dollar projects are being built on the back of "fragmented planning" and secrecy, which is wasting taxpayer dollars:
A new probe by the Victorian Auditor-General reveals multibillion-dollar projects are being built on the back of fragmented planning. The watchdog describes a string of separate and secretive documents that have been created over nine years without any reference to each other, the act or any overarching goal for the state transport network…

"The absence of a transport plan as required by the act, during a decade of unprecedented investment in transport infrastructure, creates risks of missed opportunities to sequence and optimise the benefits of these investments to best meet Victoria's transport needs"…

RMIT Centre for Urban Research director Jago Dodson said the report was a "stunning indictment of the 'build first, ask questions later' approach to transport planning that has prevailed in Victoria for nearly a decade. The failure is most apparent in the announcements of multibillion-dollar projects, like the Suburban Rail Loop, North East Link or Airport Rail, without a plan.

"We have no clear way of understanding how these vastly expensive schemes address Melbourne's overarching transport goals, what the alternatives are, or what cheaper non-infrastructure options could have been adopted"…

Victorian Greens transport spokesman Sam Hibbins said transport planning in the state was a "secretive mess".
The Auditor-General also recently found that the Victorian Government has a "tendency to underestimate costs and over-estimate benefits" of major projects. This, in turn, "can have consequences for Victorians, such as delays in ­obtaining needed infrastructure or increased costs".
In May, the Grattan Institute released a report, entitled "Megabang for megabucks: driving a harder bargain on megaprojects", which also roasted the Victorian Government's infrastructure waste.
Recent examples of infrastructure waste and mismanagement include:
The West Gate Tunnel project, whose cost is likely to double its initial $5 billion price tag and is running years behind schedule.
The level crossing removal project, which has blown out from up to $6 billion to more than $8 billion;
The $11 billion Metro Rail tunnel, which has blown out by $2.74 billion; and
North East Link, which was originally planned to cost $10 billion and was revised up to $15 billion.
In fact, Victoria currently has 117 projects valued at over $100 million, and over a quarter of them are behind schedule.
This shows that the Victorian Government is the home of waste, mismanagement and infrastructure pork.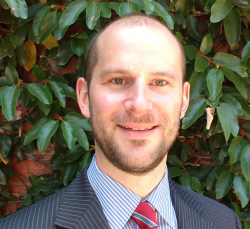 Latest posts by Unconventional Economist
(see all)