The personality disordered PM is rewriting history again. As I noted earlier this month, Australia had just passed the date at which we were originally planned to have delivered 30m vaccinations. Easily enough to provide herd immunity if we split the number into 12m fully vaccinated adults and 8m with one dose, covering the entire adult population. Here's the chart: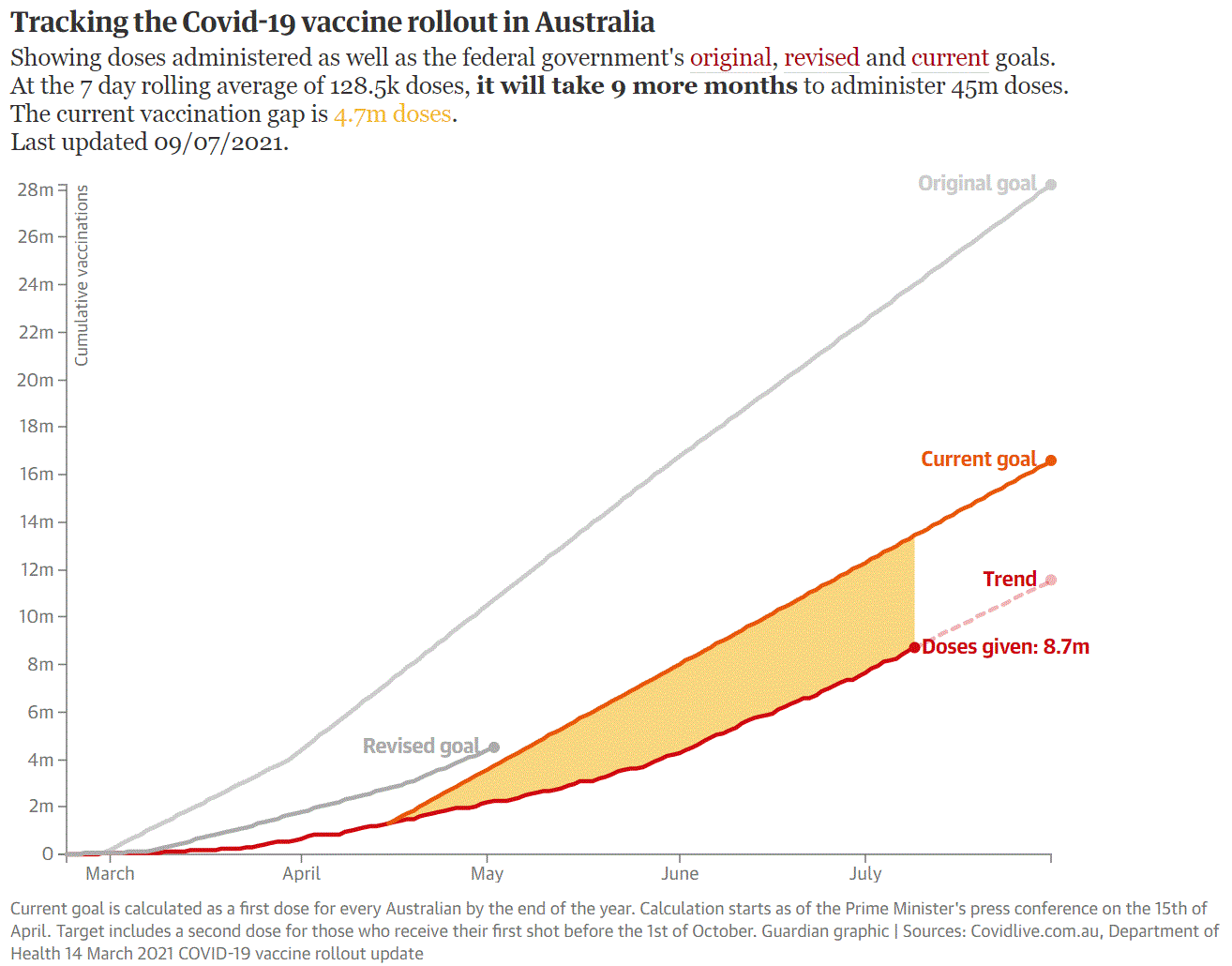 Yet here is your PM today:
Scott Morrison says he "doesn't accept" that he is responsible for the lagging vaccine rollout and the simultaneous lockdown of three major Australian cities.
Speaking to Adelaide's FIVEaa on Wednesday morning, the Prime Minister – who had not been publicly seen or heard from since the weekend – hit back after hosts David and Will said to Mr Morrison"the reason you've got 12 million people in lockdown is because you got it (the rollout) so wrong in the first place".

"No I don't accept that," Mr Morrison said.

"Right now, under no plan was there any plan that said we'd be at 65-70 per cent vaccination in this country. Under no plan.

"Australia was always going to be in the suppression phase this year."
This is a simple, straightforward and baldfaced lie. It is gaslighting of such extremity that it must be marked down as evidence of mental illness.
Its only purpose is to cover up the reality of the greatest single policy failure in modern Australian history. The direct result of which is the ripping away our freedoms, ravaging our lifestyles, devastating many incomes and businesses and plunging the nation back into recession.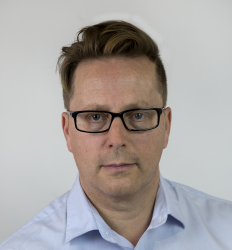 Latest posts by Houses and Holes
(see all)