It's foreign-owned and sure ain't working for Australia's national interest:
Scott Morrison has been urged to "pull the trigger'' on capping gas exports by the powerful Australian Workers' Union and a leading employer group, as a spike in prices threatens plans to expand the nation's manufacturing capacity.

AWU national secretary Daniel Walton said the Prime Minister would be "stomping the green shoots of Australia's potential manufacturing comeback" if he refused to restrict LNG exports to Asia, with wholesale gas prices more than doubling in the past month in Sydney, Melbourne and Adelaide.

…Opposition energy spokesman Chris Bowen said the government needed to explain why local manufacturers were paying more for Australian gas than users overseas – a claim that is rejected by the oil and gas sector.

…Australian Petroleum Production and Exploration Association chief executive Andrew McConville said, given most manufacturers were on long-term contracts, spot prices were "mostly irrelevant". He said the long-term trends were showing a reduction in prices.
Prices have fallen in recent times thanks to COVID and crashed oil prices, to which contracts are linked. But they are rebounding fast now. And spot prices are not irrelevant.
More to the point, who exactly is APPEA representing here? The largest volumes of east coast gas exports are going to China
These include CNOOC's contract for 3.6mn t/yr with the 8.5mn t/yr Shell-operated Queensland Curtis LNG export facility, Sinopec's agreement to take 7.6mn t/yr from the 9mn t/yr Australia Pacific LNG (APLNG) and China takes about two-thirds of the output from GLNG.
All together China is accounting for 16.1mt of the 25.3mt of export volumes from QLD's Gladstone Island which is directly responsible for skyrocketing local prices.
This gas is supporting Chinese industry, including almost certainly the production of weapons, which are being pointed daily back at Australia.
Yet Australian industry is being denuded of cheap gas, and is closing down all over the joint, robbing the sovereign of the industrial capacity needed to defend itself against an increasingly hostile China.
In short, APPEA is lobbying directly on behalf of hostile foreign interests when arguing against using ADGSM. Yet it doesn't appear as an agent of foreign influence in the Attorney General register.
Perhaps a new and darker list should be created for entities such as this.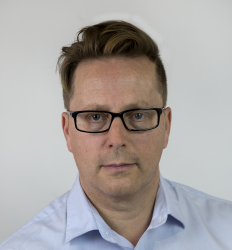 Latest posts by Houses and Holes
(see all)