Perth's housing market continues to behave differently from the other major capital cities.
Perth property price growth has stalled recently, while the other major capitals have roared ahead:
Accordingly, Perth's quarterly value growth is running at one-third the pace of the 5-city average:
Perth is also the only major capital city market yet to rise above its pre-COVID peak.
The results are strange given Perth listings have tightened considerably, according to the REIWA, whereas sales have risen strongly:
This data alone suggests strong buyer demand pushing up against tight supply.
Annual mortgage growth has also shot up to record levels across Perth, which historically would have meant explosive price growth:
The price growth in Perth also contrasts sharply with the city's rental market, where rents have surged by an extraordinary 16.7% year-on-year – by far the highest of the major capitals:
As such, Perth is the only major market where rental yields are much the same as a year ago, whereas they have compressed elsewhere.
I spoke to a Perth buyers agent last week to attempt to ascertain why Perth's property market is lagging. Their reasons were as follows:
Auctions are rare in Perth, which means there is less FOMO generated in the market than say Melbourne or Sydney.
Real estate agents in Perth do not know how to play buyers off against each other and usually convince vendors to accept the first offer.
Many vendors tried to sell their properties for years during Perth's five-year downturn and are now happy to accept the first offer that hits their price target, even if they could achieve a higher offer if they played hard ball.
General caution given buyers and sellers watched prices fall by over 20% over five consecutive years.
While these explanations make sense, it is hard to ignore that Perth's relative valuation compared to the other capital cities is the best on records dating back to the early 1970s, thanks to 20%-plus price falls in the years leading up to COVID (also reflected in Perth's higher rental yields above):
Thus, Perth could represent the tortoise racing the hare. Maybe its upswing, while more gradual, could end up lasting longer than the other major markets?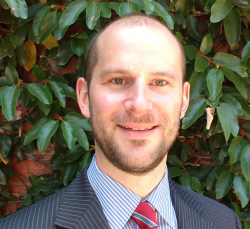 Latest posts by Unconventional Economist
(see all)