This week's Deloitte's economic briefing has taken a different path, looking at the 'cost' of an Olympic gold medal and how Australia compares:
Australia has been punching above its weight on this front [gold medals] for some time, and certainly since the success at the Sydney Olympics, where investments in Australian sport beginning in the 1980s finally delivered results. Overall, Australian athletes have taken home more than two-and-a-half times the number of gold medals from Sydney (2000) to Rio (2016) than in the games between Montreal (1976) and Atlanta (1996).
On a population weighted basis, Australia's gold medal performance is significant. But population levels are not necessarily a good predictor of gold medal performance. More important is money. Other things equal, rich nations will have relatively more people with the 'leisure' time to pursue sport at an elite level, and the resources to support them.
Australia's GDP or 'cost' per gold medal sits comparatively low compared to larger nations, based on the team's performance in Rio.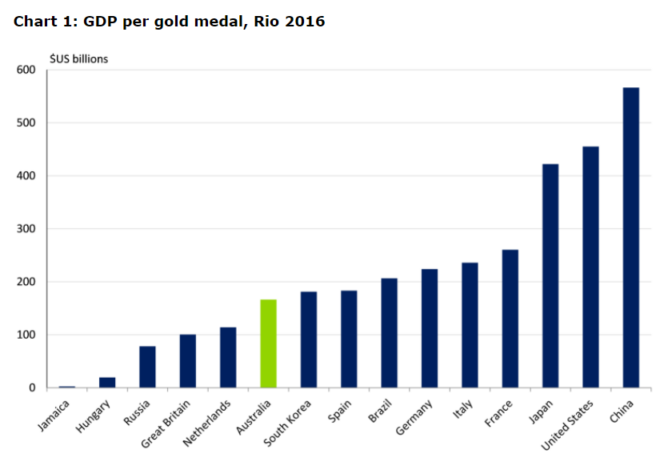 However, Rio was not a particular high point for Australia in this regard, and neither was London. Historically Australia has performed better on this measure of 'cost' per gold medal, as the chart below suggests.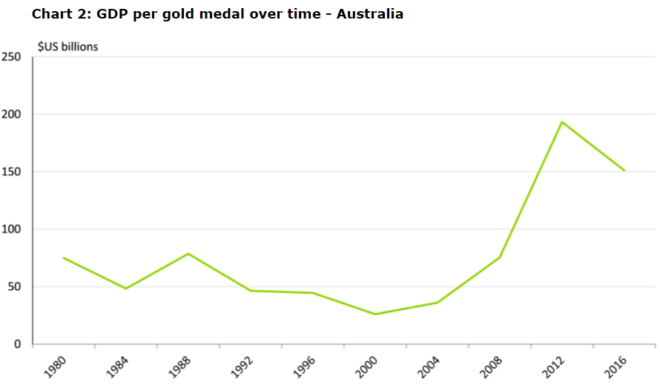 Over the years, our success at the Games has in part been a function of the resources provided to support it. The agenda to focus economic resources and investment into the Games leading up to the Sydney Olympics paid off, with a tailwind that left us well placed for Athens and Beijing. Yet more recently, it appears that some of the momentum has fallen away.
Where Australia has had success has generally been in the areas where we have a comparative advantage, and this has been on display so far in Tokyo. Our coastal lifestyle has supported an advantage in water sports, with a significant number of gold medals since 2008 coming from swimming, rowing and sailing.
This is not just a function of the talent of our athletes. Broader support is important, and our success is bolstered by resources. Large national investments into infrastructure and facilities like Olympic pools in suburban areas since the 1940s and 50s have driven high-performance swimming in Australia. What this shows is that, like most business decisions, you gain the strongest return when you focus on what you do best.
With Brisbane confirmed to host the 2032 Olympics, the focus may come back round to how Australia can use its home ground advantage. And with winning the Olympic Games bid positioning Brisbane as both a tourism and sporting hub, there is the potential for economic benefits to slipstream our sporting performance.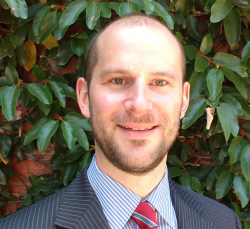 Latest posts by Unconventional Economist
(see all)