The debate is raging. What is Delta herd immunity? Domain says:
National cabinet will start creating the path out of lockdowns on Friday when the country's leaders look at how many Australians must be vaccinated against COVID-19 in order to end economically damaging restrictions.

…Premier Gladys Berejiklian has previously cited a figure of 75 to 80 per cent of the population needing to be vaccinated before the virus was allowed to circulate in the community.

On that measure, about 5 million people would need to have received both jabs in NSW, but at the moment only 1.1 million people have received both doses.
Which should be possible over the next five months. But what if herd immunity for Delta is much higher? Mizhuno:
The Wall Street Journal on 26 July contained an article headlined The Delta variant disrupts the world's COVID-19 response. It overlapped in large part with what we have been arguing from the outset. The report began: "The Delta variant is changing calculations of governments around the world, raising doubts about how quickly they can leave the coronavirus pandemic behind, widening the gulf between highly vaccinated places and the rest, and infiltrating countries that had previously kept the virus at bay."

"That puts the threshold for herd immunity further out of reach. Where previously governments and public health officials had hoped herd immunity might have been achievable with between 60% and 70%of the population vaccinated, Delta means that threshold is likely between80% to 90%. Some estimates put the threshold higher still, at more than 95%. On top of that, there is uncertainty over how long the protection afforded by vaccines lasts.

"We have been highlighting these same issues for a long time now. The Journal quotes an expert scientist as saying: "Itis not a question of when we will get [toherd immunity] but if we will get there.

"Chart 1 shows the percentage of people in a selection of countries who havereceived at least one dose of a COVID-19 vaccine. Vaccination coverage continues to rise slowly in Israel, the UK, and Chile, three of the early movers, butit looks likely to peak in Israel and the UK. One outstanding question is whetherand how to vaccinate children. It will be extremely challenging to achievecoverage of 80–90%, and even more so to exceed 95%
In short, the problem is that anti-vaxxer fruitcakes will keep the virus circulating and mutating until:
COVID-19 may be "just a few mutations" away from being able to evade vaccines, CDC Director Dr. Rochelle Walensky warned Tuesday.

Walensky said the current vaccines are effective against severe cases of the coronavirus, including those caused by its known variants, but its continuing spread could allow the disease to mutate beyond the immunizations' protection.

"The largest concern that I think we in public health and sciences are worried about is that virus and potential mutations … [have] the potential to evade our vaccine in terms of how it protects us from severe disease and death," Walensky said at a press briefing.

"Right now, fortunately, we are not there. These vaccines operate really well in protecting us from severe disease and death. But the big concern is the next area that might emerge, just a few mutations potentially away, could potentially evade our vaccines."
Still, vaccines are evolving fast as well. Fingers crossed they will stay ahead.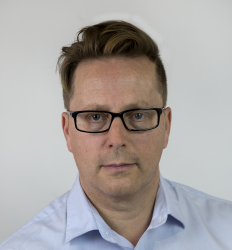 Latest posts by Houses and Holes
(see all)