Labor announced yesterday that it will not make changes to the stage three income tax cuts if it wins the upcoming federal election. It also abandoned the negative gearing and capital gains tax reforms taken to the past two federal elections.
Shadow cabinet formally signed-off on these policy positions yesterday.
Earlier this year, Labor also formally dumped its franking credits policy, which would have abolished franking credit refunds for people who paid no tax.
Agreeing to proceed with the Coalition's stage three tax cuts is especially perplexing given these would overwhelmingly benefit people earning over $180,000 a year and are forecast to cost $137 billion ($17 billion a year) between the date of their implementation in 2024 and the end of the decade:
In turn, the Coalition's stage 3 tax cuts would necessarily increase inequality without providing much stimulus to the economy, since most of the extra disposable income received by high income earners would be saved rather than spent. The $17 billion a year cost of these tax cuts would also help lock in permanent budget deficits.
These policy positions highlight Labor's biggest problem: that nobody knows what the party stands for. It is supposed to represent the working class (hence the name "Labor") but instead is Coalition-lite in most policy respects and overly obsessed with identity politics.
Two other recent examples also highlight Labor's disconnection from its political roots.
First, Labor has failed to stand up against the Morrison Government's wage-crushing immigration plan, which would enable businesses to hire cheap foreign workers en masse.
Instead, shadow treasurer Jim Chalmers made a statement endorsing immigration-driven growth:
"Much of the growth before COVID-19 relied heavily on population growth".

"So clearly, it's not sustainable for us to have closed borders for longer than is necessary."
Second, Jim Chalmers recently spoke out against lifting JobSeeker from its pitifully low level of $44 a day:
Shadow treasurer Jim Chalmers has indicated Australia's welfare bill would not rise significantly under a Labor government…

Dr Chalmers is steering away from further plans to substantially ramp up spending on benefits for unemployed and impoverished Australians…

Dr Chalmers will acknowledge income support is a "really crucial part of the story" but will play down its significance in terms of tackling disadvantage.
What is the point of Labor if it is merely a Coalition-lite party that endorses pretty much the same neoliberal policies? Why vote for Labor when you can vote for the real thing?
At this point, the only real difference between Labor and the Coalition is that Labor is far more willing to bend over and grovel to China.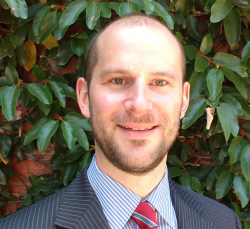 Latest posts by Unconventional Economist
(see all)