Bill Evans at Westpac with the note:
Last week we released a preliminary assessment of the likely impact of the NSW lock down on GDP. We pointed out that:
• We should assess the outlook from the perspective of earlier lockdowns where economies bounced back quickly once restrictions were eased.
• Governments remain strongly committed to supporting households and businesses during restrictions.
• Balanced against those positives will be the potential for an extended lockdown; a further tightening of restrictions; and risks that the highly contagious delta variant spreads into other states.
All those points ring true as we reassess the situation a week later.
The methodology used in last week's analysis relied on estimates of the dollar cost of the lockdown in NSW from Federal Treasury ($750 million per week).
But we think a better way to address the issues is through estimates of the impact of the lockdown on "hours worked".
We assume a direct relationship between hours worked and output.
Consequently, estimates of hours worked, can be used to derive estimates of GDP.
Estimates of the weekly impact on "hours worked" of the two lockdowns in Greater Sydney and Victoria can be cross checked against previous lockdowns.
We have been able to take account of the likely extension of the lockdowns – moving the Sydney lockdown from 5 weeks to 8 weeks and using an estimate that the Victorian lockdown will last 3 weeks.
We also take account of the significant impact on the NSW economy of the lockdown of all construction. Construction represents around 10% of the work force in Sydney so a lockdown of that sector will sharply reduce hours worked over the lockdown period.
We expect that industry pressure will result in the construction lockdown only lasting the 2 weeks which have been currently announced.
Our revised estimates point to a likely contraction in the national economy of 0.7% in the September quarter, at a cost of around $8 billion.
However, with a strong bounce back expected in the December quarter the annual growth rate only slips from 4.8% to 4.4%.
For NSW, output is estimated to contract by aeround 3.1% inthe September quarter, and even with a bounce back in the following quarter there is a net loss of output, relative to our earlier baseline, of 0.9ppts (from 2.25% to 1.35%).
For Victoria, output is estimated to edge into contractionary territory, declining by 0.1% in the September quarter, with a net loss of output over the second half of 2021 relative to the previous baseline of 0.3ppts (from 2.2% to 1.9%).
Evidence from the partial data that Australia is heading towards a contraction in the September quarter is likely to elicit further support from the fiscal and monetary authorities.
In particular the current support packages being offered to both business and workers, by the federal and state governments, are less generous and more complicated than the suite of packages, including JobKeeper, that was rolled out in 2020.
With a Federal election likely in May next year and the Federal government's fiscal windfall in 2020/21, from the faster than expected recovery in the Australian economy, it is well positioned to provide further support.
The Response of the RBA
The Reserve Bank has announced that it plans to begin tapering its bond purchases in early September. Our figuring is that the first week of the scaled back purchases will be the week ending September 10, (with the Board meeting having been held on September 7).
While fiscal policy is the key to a policy boost for the economy the RBA will be committed to being seen to be supporting any stimulatory efforts.
With interest rates at the lower bound the RBA sees its bond buying program as its effective policy instrument until the conditions are in place to begin raising rates.
In his speech following the decision to taper purchases from early September from $5 billion to $4 billion the RBA Governor noted, "We are not locked into any particular path and bond purchases could be scaled up again if economic conditions warrant".
Given the awkward timing of the September Board meeting the Board may feel obliged to make any decision to review its bond purchase program at its August Board meeting.
If a decision is made at the August meeting, it seems reasonable that the Board would choose to defer the taper until a further review in November.
However, we believe a better approach would be to announce in August that the Board will instead review the taper decision at the September meeting. With the advantage of an additional month, the available partial data would give a better indication as to whether the Australian economy was facing contraction in the September quarter.
Markets would be alerted to the possibility that a decision could be made to actually lift purchases from the week of September 10 to $6 billion per week with a review in November.
Lifting purchases to $6 billion per week would send the right signal that the Board was prepared to use its new flexible policy tool to respond to changing economic conditions.
If our forecasts prove to be correct a September decision to lift purchases on a temporary basis would be entirely reasonable.
A lift in purchases from the $5 billion to $6 billion would mean\ an additional purchase program of a modest $10 billion out to November but would be an effective signal that the RBA is prepared to use its policy tools flexibly to address any unexpected economic developments.
The Detailed Analysis
The lockdown of Greater Sydney began on June 26 and we assume that it will extend for a total of 8 weeks, to August 21.
Restrictions during the period were progressively tightened.
The initial two weeks have been described as "lockdown light". Restrictions increased in week 3, to reduce the rate of spread in the south-west of Sydney. Week 4 saw a sharp escalation of restrictions, notably including the pausing of work on construction sites for two weeks. This is a significant development, with the construction sector accounting for 10% of the workforce. Currently, the lockdown officially extends to at least July 31, but for this scenario we have allowed for an additional 3 weeks.
Our profile for weekly hours worked for NSW has: a 3% decline for weeks 1 and 2; deepening to be down by 5% in week 3; plunging to be down by around a total of 13% in week 4 (with the additional 8% coming from the stand down of construction workers in Greater Sydney); and recovering to be down by around "only" 5% in week's 6–8 (assuming construction workers are allowed to take up tools again).
Hours worked progressively recover over the couple of weeks after the lockdown ends, with some modest lingering impact as some restrictions persist.
On this figuring, for NSW hours worked and by implication output in the September quarter contract by around 3.1%. That contrasts with our previous baseline of an expansion of about 0.9%.
The Victorian lockdown is expected to be much shorter in duration with case numbers considerably lower. Victoria's fifth lockdown began on July 16 and we have allowed for a 3 week period, a week longer than the fourth lockdown which was from May 17 to June 9. Hours worked are down 4% during the lockdown in our scenario, mindful that this is coming off an already weak base. Again, hours worked largely recover over the following couple of weeks, but not fully, with some lingering restrictions. On this figuring, hours worked and output for Victoria edge into contractionary territory in the September quarter, declining by
0.1%.
Moving to national output, factoring in the NSW and Victorian lockdowns downgrades our forecast for Q3 GDP growth by 1.6ppts, to a contraction of 0.7% from our previous baseline of an expansion of 0.9%.
In dollar terms, output in the quarter takes a hit of a little in excess of $8bn relative to our previous baseline.
The December quarter will see a bounce in activity led by NSW and Victoria, off a weak base and even allowing for a net loss in output over the half year relative to our previous baseline.
This assumes that there is not a return to multi-week lockdowns in the final three months of the year, a prospect that will be supported by an accelerated vaccination take-up.
For NSW the two quarter hours worked profile is -3.1% and +4.6%, an increase of 1.35%, compared to our base forecast of 2.24% – a net loss of -0.9ppts.
For Victoria, the figures are -0.1 and +2.0%, for compound growth of 1.9%, compared to our base case of 2.24% – a net loss of 0.35ppts.
Shifting to national output, the Q3 and Q4 GDP profiles shift from +0.9% and +1.3%, to -0.7% and +2.6%.
Our year ended GDP growth forecast for December 2021 is downgraded to 4.4% from 4.8%.
By way of context, the lockdowns over the past year or more provide some insights into the potential reduction in hours worked during the current episodes.
The initial lockdown nationally in April 2020 saw hours worked plunge by 9.6% in the month. This result includes the impact of the initial closure of the national border and flow-on effects to tourism and the education sector.
Future lockdowns will, in general, have a smaller impact, with the national border closure having been held in place.
The scale of impacts will also depend upon whether tougher restrictions are imposed – such as shutting down the construction sector, as is now occurring in Greater Sydney, that did not occur in April 2020.
Victoria's second lockdown which was progressively introduced over June/ July and August saw hours worked down by 5.3% in August 2020 and then down a further 2.6% in September, followed by a 5.2% and 6.1% rebound over the following two months.
The strong recovery phase we expect for the December quarter is guided by the evidence of those previous lockdowns where households in particular lifted spending sharply once they were "released", (recall that the household savings rate spiked to a record 22% in the June quarter 2020).
That capacity to lift spending, through the build up in accumulated savings, was boosted by the Federal government's generous support packages.
Our forecast recovery pace factors in the less generous packages to date but also assumes more support will be forthcoming over the next weeks.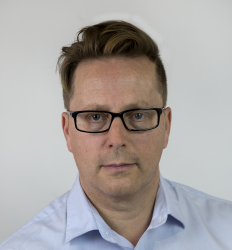 Latest posts by Houses and Holes
(see all)