Westpac has released its Red Book, which notes that COVID disruptions "are set to take some heat out of [housing] markets in coming months". However, the acute shortage of stock should still deliver strong price growth over the second half, which will fade into 2022:
Housing markets have continued to boom through the first half of 2021. Turnover has lifted to multi-year highs and dwelling prices are up 12.2% nationally, an extraordinary 25.6% pace in annualised terms. Strength has been broad-based and has carried into July.

COVID disruptions are set to take some heat out of markets in coming months. Auctions are already being impacted in Sydney and Melbourne, although clearance rates have not fallen to the extreme lows seen during last year's lockdowns and auction numbers are still above pre-COVID levels (albeit down 50% vs May). That refl ects both the strength of markets heading into disruptions and a degree of adaptation to virus restrictions.

Listings data shows the extent of underlying market momentum. Nationally, sales have been running 30-35% ahead of new listings. The total stock still on market has declined sharply, now equivalent to just 10 weeks of sales at their most recent pace. That compares to 20 weeks of supply at this time a year ago and a 'normal' supply of about 16 weeks.

The picture is similar across almost all markets, a slightly more balanced picture in Perth being about the only exception. The tightening in conditions and the tightness relative to long run averages is much more pronounced in other capital cities and regional areas compared to Sydney and Melbourne.

Sentiment-wise, the hit from latest COVID-disruptions is yet to fully play out. 'Time to buy a dwelling' assessments have weakened (p17) but house price expectations have barely budged and remain very bullish (see p18). Other sentiment areas that influence housing – job security (p20) and risk aversion (p19) – have also shown muted shifts to date.

We will get a better sense of the size of the shock in coming months but early signs suggest consumers may be 'looking through' disruptions to housing. Medium term, we still expect stretched affordability and policy developments to drive a more sustained slowdown from mid-2022 on…

Sentiment indicators: home purchase

The 'time to buy a dwelling' index has continued to track lower, falling a further 9.6% to 96.9 over the three months to July. Only some of this relates to COVID disruptions with the more important driver being a continued deterioration in housing affordability. The index is now 26.6% below its November peak and in net pessimistic territory, i.e. those saying it is a bad time to buy outnumbering those saying it is a good time.

However, a clear underlying trend decline is apparent across all jurisdictions and mirrors the sharp surge in prices. The 12.2% jump in dwelling prices nationally since the start of the year has taken affordability back to 2017 levels, with strong gains across all markets.

'Time to buy assessments have shown a uniform drop across all major regions, in sharp contrast to the previous cycle which centred on Sydney and Melbourne. Prices and buyer sentiment have been more stable across the rest of the nation. All up, the softer reads point to a material further slowing in owner occupier demand – first home buyers in particular – over and above virus disruptions.

Sentiment indicators: house prices

The Westpac Melbourne Institute Consumer House Price Expectations Index has softened a touch over the last three months but remains near extreme highs by historical standards. The index has declined 3.4% since April but is still holding at 158.3 nationally.

State measures have seen some fluctuations month to month but most have followed the slight trend lower, Qld and Tas notable exceptions. House price expectations are most bullish in Tas (177.5), SA (171) and Vic (163) and notably less upbeat in WA (146.8) where actual price growth is showing some loss of momentum.

Interestingly, both tenants and owners of investment properties have seen more meaningful declines in price expectations over the last three months (–9.8% to 149 and –8.3% to 147 respectively). That may reflect a few different factors specific to parts of the rental market which are more exposed to COVID shocks and a slower reopening of external borders.

Prices have sustained strong gains, up 6.1% in Q2 to be up over 12% in the first half of the year. July looks to have seen a further 1.6% gain. Despite COVID disruptions we now expect prices to finish 2021 up 18% with an affordability and policy driven slowing form 2022.
MB's assessment of the Australian property market was provided in our 1H subscribers report, released earlier this month.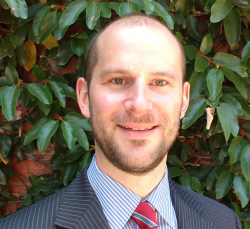 Latest posts by Unconventional Economist
(see all)