UBS with the note:
In a relative context, is it time to turn more positive on Chinese equities? The 18.8% fall in MSCI China this month, among the worst five months in the last 20years, has now wiped out the relative outperformance since early 2017. Structurally we like Chinese equities. Tactically we've been underweight. How does the underperformance but regulatory uncertainty play out for relative returns from here?

The motivation and direction of regulatory intervention holds the key

Performance in the short term is likely driven by whether regulation is being co-ordinated to rein in profits, with the risk of permanent destruction of capital; or whether the regulatory moves of the last nine months are more a series of independent or loosely linked sector/agency events, albeit with potential negative stock consequences. We lean to the latter, but there is considerable uncertainty. The former scenario suggests more downside potential. Just taking the internet stocks' valuations back to the average P/E relative to SOEs before 2020, would suggest around 9% downside for MSCI China overall. On the other hand, we see broadly equal upside in the short term if there is positive signalling such as significant southbound flow into the internet stocks forexample. However, the upside/downside skew is not so high as to offset the uncertainty at the moment. Ultimately, if the external sell-off causes greater damage to onshore capital markets, we would expect some degree of confidence restorative intervention.

In a regional context, we remain underweight, but less negative

Tactically we've been underweight over the last year due to expensive valuations, are covered economy, and expectations that China would be the first major economy to adjust monetary policy. The underperformance means that relative P/E valuations have now come down to slightly below the average of the last five years, compared to the region. On its own this tells us to be less negative. However a parallel is with early 2019, with a similarly negative credit impulse, significant sector specific regulatory uncertainty around gaming approvals, and with binary and uncertain risk from the trade dispute. Relative multiples were around 5% lower. Given the recent underperformance, we see less reason to be negative on the index, but given the volatility and uncertainty, we keep our index underweight position for now.

The top-down belies a more positive bottom-up

On a positive note, below the index level things look more attractive. 60% of stocks are trading below their five-year average 12-month forward P/E level. While the index is likely to be heavily impacted by regulation uncertainty around high growth/internet related sectors, and Tapering potentially later in the year is also unlikely to help negative free-cash flow growth companies, ultimately the bottom-up story is looking more attractive than the relative top-down story, which should be positive for active managers.
Some folks never learn. The sovereign risk is not worth it: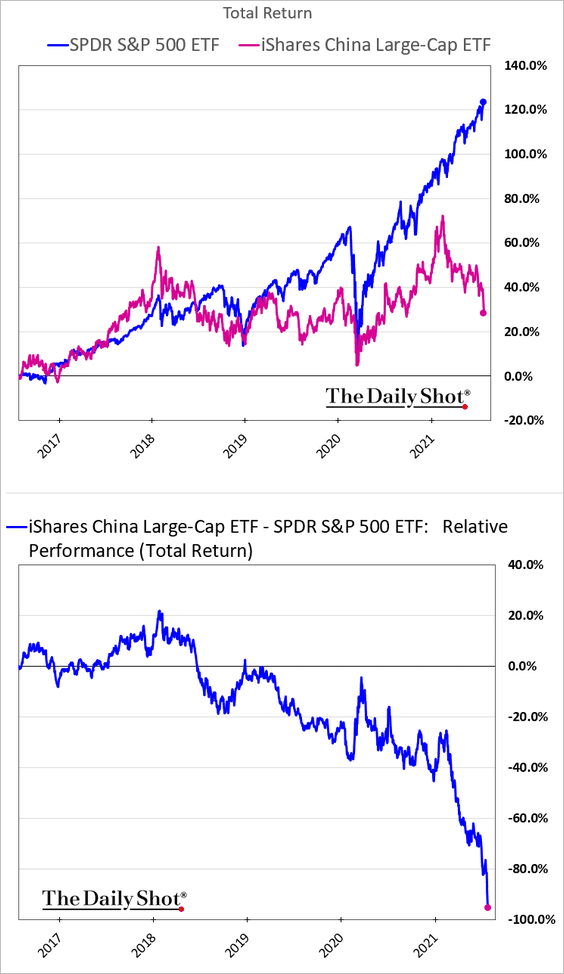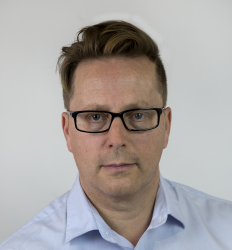 Latest posts by Houses and Holes
(see all)