The Australian's higher education shill, Tim Dodd, has spent years writing propaganda about the immense 'benefits' of Australia's international education (read migration) industry, while always ignoring the costs.
Today Dodd seems to have experienced a mea culpa, admitting the international education model was broken all along:
It is, thus, obvious that Australia's international student business will look very different when it finally is able to revive itself. And it will need a new and different strategy if it is to win support domestically from both government and the public, and be attractive to international students.

The point needs to be made very clearly that a new strategy was needed anyway. While international education pre-Covid was massive and growing, tension with China was always going to put a brake on it. And too many of the expanding numbers of students from India and the sub continent were in low quality, generic business courses, and hoping for permanent residency without having in-demand skills.
Still, Dodd's solution is really just more of the same – a focus on migration outcomes:
The first requirement of a new strategy must be to align to government policy objectives. That's easily done, because international education can produce the growing number of skilled graduates which the Australian economy needs…

"International education has a one off opportunity to meet the intergenerational report's identification of Australia's skilled migration needs," says International Education Association of Australia CEO Phil Honeywood…

International education needs a new plan, and it's coming.
Over the past decade, Australia's universities have pumped out more graduates (both domestic and foreign) than ever. So the notion that Australia needs more 'skilled graduates' is laughable. In any event, domestic students should be trained to fill any shortages.
Instead of adopting the self-serving reforms of Phil Honeywood, Australia's international education system should target a smaller intake of higher quality students via:
Raising entry standards (particularly English-language proficiency);
Raising financial requirements needed to enter Australia; and
Removing the link between studying, work rights and permanent residency.
These reforms would lift student quality, would raise genuine export revenues per student, would remove competition in the jobs market, and would lower enrolment numbers to sensible and sustainable levels that are more in line with international norms.
They would also help to improve teaching standards and the experience for domestic students, which should be our universities' number one priority.
Basically, international education needs to become a genuine export industry rather than a people importing immigration industry.
We must restore Australia's universities back to being about 'higher learning' rather than 'higher earning'.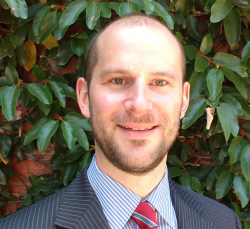 Latest posts by Unconventional Economist
(see all)