Honestly, sometimes the great and the good are maddeningly slow on the uptake. A steep Chinese slowdown has been obvious for six months. Yet get this from BRIC doyen Jim O'Niell:
So, now that the slowdown has arrived for the rear guard of analysts, let's ask what comes next? The first signal that not all arrived yesterday with rumoured reserve ratio cuts for banks. ING has more:
Chinese government's decision on monetary policy

The government held a regular meeting and decided to cut the targeted reserve requirement ratio (RRR) for small and medium enterprises (SMEs) when necessary, it also didn't rule out other monetary policy tools to help SMEs. We believe that such a cut will come soon. The cost pressures of SMEs mostly comes from high commodity prices, although the Chinesegovernment has already acted to reduce commodity prices using both market-based and administrative measures.

There are a number of impacts from a possible targeted RRR cut:

Weaker CNY against USD as the targeted RRR cut is in contrast to Fed talk of taper and rate hike timing. This could be reflected in today's market moves.
This policy could be temporary when announced and possibly reported together with a time frame or conditions.
SMEs in China should be able to get more loans from banks at lower interest rates after the targeted RRR cut is announced. But banks' credit policy for SMEs is not expected to be.
Some SMEs might be less willing to go for micro-loans offered by fintech platforms, which were the usual channel SMEs got financing from due to their more relaxed credit policy compared to banks for SMEs even though they charge higher interest rates.
A cut of targeted RRR for SMEs only lowers the cost to banks if they lend to SMEs. That means not all SMEs can get loans from banks even if there is a targeted RRR cut. Some SMEs would continue to operate in difficult conditions.
Overall, SMEs survival rate could increase moderately, and this could help stabilise jobs and economic growth.
This is most likely right. But I'll add that RRR cuts won't do anything to turn around growth. They are always the first cab off the rank when authorities realise that the economy is slowing but are still determined to stick with the latest round of economic restructuring. As such, they actually tend to signal the top not bottom of growth, as in 2012, 2015 and 2018: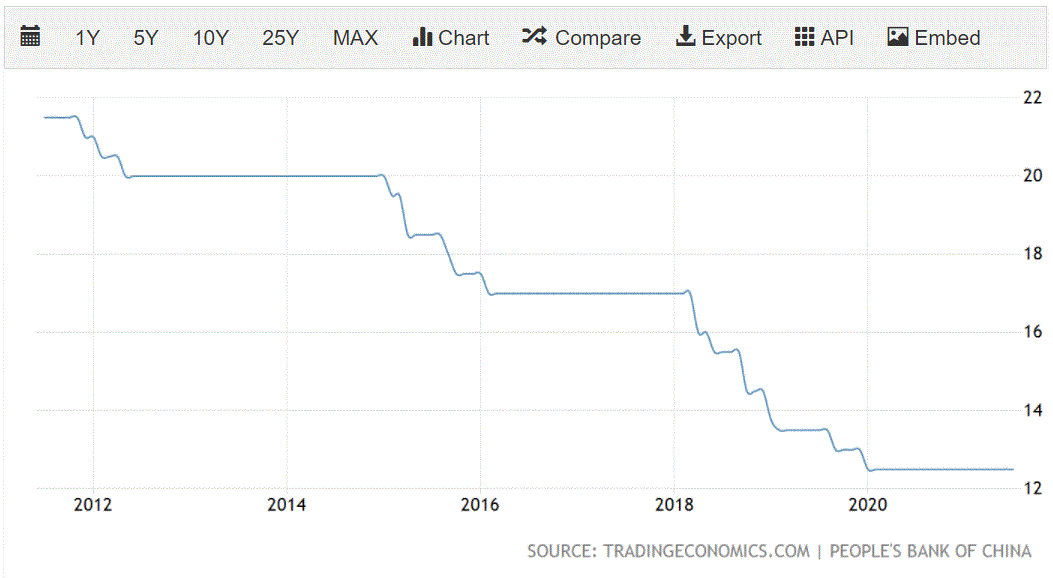 We won't see these cuts for a few months as it is so that takes us through to end Q3 before we get any more action.
The next round of easing will be stuff like tax cuts and further lending boosts for SMEs. Plus the PBOC will begin to loosen reverse repos to inject liquidity directly into the financial system. Probably before year-end. But that won't shift growth, either.
So, through Q4, China will be tumbling into a growth hole and the panic will be spreading through policy circles. To some extent, it will be offset by collapsing commodity prices which will temporarily boost the terms of trade and industrial profits. But not for very long.
As we enter the new year, China will shift to more substantive monetary easing. It does not like pulling the cash rate lever owing to the downside risks to CNY and capital flight but it will probably have to: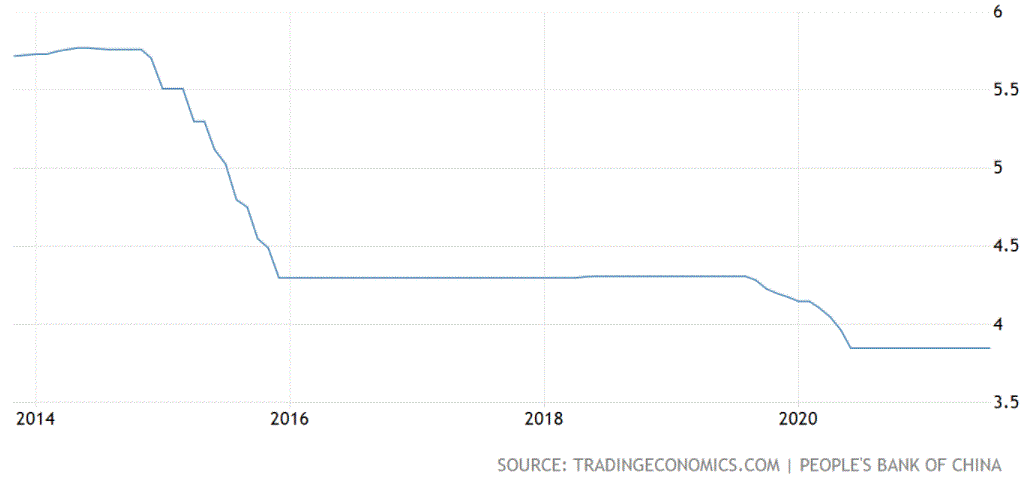 We will also begin to see local government lifting property purchase restrictions because houses are for speculating on not living in.
But that still won't be enough to turn growth.
The reason why is that China has just spent the better part of 2021 crushing its property development sector after it was used to deliver a COVID stimulus bounce (following many years of such use in 2009/11, 2013/14, 2016/17 and 2020):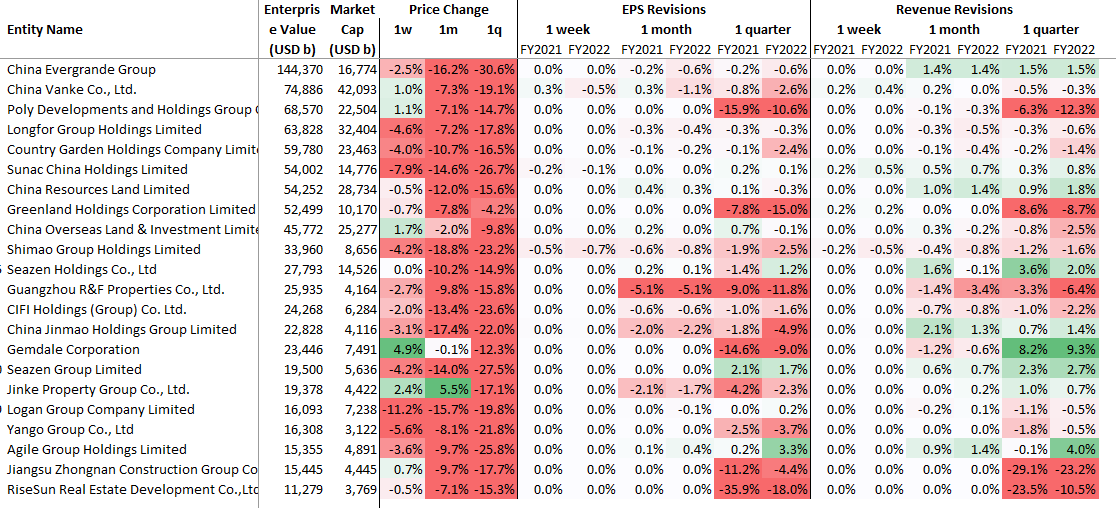 But, this time, the mechanism used to bring the sector to heal was a structural change to regulation reducing operating leverage called the Three Red Lines. It is possible, even likely, that this change will now materially inhibit any attempt to use the sector for supply-side stimulus in the property market.
So, next year, China will either have to reverse the reform. Or work around it for stimulus. Probably both.
As well, and perhaps more importantly, sometime in Q2, the NDRC and local governments will begin a new round of completely useless infrastructure stimulus. This will be the real moment of truth for a growth rebound. There are two factors to consider.
Because property developers provide so much funding for local governments via land sales, any failure to launch by them will also weigh on infrastructure. Developers might suddenly be granted Three Red Exceptions to leverage. Or, local government debt quotas and caps be lifted. Or, the federal deficit balloon.
Or, all of the above. I would expect much of this to be in place by Q2 next year and China to finally turn its growth sump around in H2, 2022 as its great reform project once again fails dismally.
It is a rough six months ahead.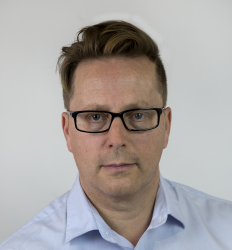 Latest posts by Houses and Holes
(see all)