The AFR's Joe Aston has done a terrific job highlighting the widespread rorting of the JobKeeper scheme, which saw $12.5 billion of taxpayers' money paid to entities that did not ultimately satisfy its eligibility criteria in only the scheme's first 12 weeks, according to the Parliamentary Budget Office (PBO):
In the total 24 weeks of JobKeeper 1.0, $25 billion was likely paid to firms that subsequently failed the turnover test.
A chorus of CEOs are now pleading for the resurrection of JobKeeper. Among these is Best & Less chief executive Rod Orrock. Best & Less received $42.6 million of JobKeeper in calendar 2020 – nearly half its annual labour bill of $90 million. But only $15.7 million of JobKeeper was passed on to employees. The other $26.9 million went straight to Best & Less' profit and ultimately to dividends to private equity owners Allegro Funds.
To add insult to injury, Best & Less increased earnings by 62% in FY 2020 (32% of which was pure JobKeeper). In FY 2021, it increased earnings by a further 100%.
This pandemic has evoked a monstrous cooperate welfare mindset, according to Joe Aston.
In addition to $90 billion from JobKeeper, Australian businesses were also lavished with $34 billion via the Cash Flow Boost. No wonder business profits skyrocketed during the pandemic:
What makes this doubly deplorable is that the federal government is not making businesses repay millions of dollars that was overpaid, but is making the unemployed pay back loose change supposedly overpaid to JobSeekers at the height of the pandemic:
"I got a letter from Centrelink saying that I'm now classed as 'ineligible' for the coronavirus support package I received in 2020, and now they're asking me to pay all of it [$3,000] back"…

"They still provided me with the payment, I didn't falsify any information," Joseph said…

"It's welfare. This isn't a loan. I didn't provide any false information. I submitted everything correctly at the time," he said.

"This is not my mistake; it shouldn't be something I'm responsible for"…

Other Aussie TikTok users claimed they had received something similar from Centrelink…

"It's so frustrating because the payments were automatic, so now I'm paying back money I didn't even ask for… More than a year later," the user said…

In a statement, a Services Australia spokesman told Yahoo Finance that the agency is legally required to collect overpayments when it occurs.
Clearly, the term 'mutual obligation' only applies to the unemployed and poor people. The Coalition's business mates, by contrast, are given free rein to rort taxpayers.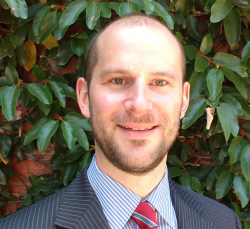 Latest posts by Unconventional Economist
(see all)