Which is all that matters in this dispute, frankly. Kevin Rudd responds to Morrison propaganda today:

Nobody is going to accuse me of being a Kevin Rudd fan. But he's doing Morrison like a dinner here. The ABC is enjoying it too:
Pfizer released a statement today saying no third parties had been involved in contractual agreements after it emerged senior Australian business figures reached out to @MrKRudd to speak with the Pfizer chairman. But the intervention raises questions for the government. #abc730 pic.twitter.com/J6sbSJO3Hq

— abc730 (@abc730) July 12, 2021
Apparently, the Israeli PM has been on the blower 17 times to Dr Bourla in recent times. Yet Scott Morrison not once.
The good news is there does appear to be a deal for swifter vaccine. The bad news is it's in the hands of The Idiot to roll it out. To wit, the FT:
Until now, Australia has enjoyed a glow of global approval for adroitly weathering the crisis with a "Covid-zero" policy of ruthless virus suppression. Having rushed to shut its international borders to non-citizens and non-residents last year, a measure that could stay in place until mid-2022, it deployed an enviable test and tracing system that has helped to keep its total Covid-19 death toll at 910. That is fewer than countries such as the UK have at times recorded in one day. Yet while Australia's stadiums and restaurants stayed full, and theatregoers thronged to Hamilton, the UK was doing one thing Canberra was too slow to organise: a successful Covid vaccine rollout.

"It's not a race," prime minister Scott Morrison insisted in March, as concerns grew about what critics have called a vaccine "strollout". He was wrong. Having squandered its early victory over the virus, despite being one of the world's wealthiest countries, Australia now faces a costly round of restrictions as it struggles to protect a largely unimmunised population from outbreaks of the highly contagious Delta variant.
Morrison's vaccine rollout is the single worst Australian policy failure of my lifetime.  And that is saying something.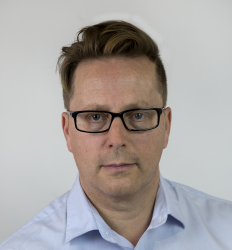 Latest posts by Houses and Holes
(see all)