You know we've reached Bizarro World when real estate agents complain because property prices and rents are soaring too quickly. Well that's exactly what the Real Estate Institute of Tasmania (REIT) has done via the ABC:
The Real Estate Institute of Tasmania's (REIT) latest report shows that in the past year the median cost to rent a house increased by 15.3 per cent.

But while rents are rising, they are not keeping pace with property prices — the median house price increased by 24 per cent from June last year…

REIT president Mandy Welling said this is making the housing market less appealing to investors.

"We're starting to see the rental yields for landlords not be as beneficial as they once were," she said.

"They're paying a premium and … they're private landlords, they need to run this entity as a business.

"The last thing we want to see is them have to increase the rent in order to facilitate the loan payments on the property"…

"If we start to see less people invest in rental properties in the state, we'll see [more competition and increased rents]"…

"It's a perfect storm in the worst way."
Tough life isn't it, seeing your asset rise in value by 24% while your income from the same asset rises 15%. I don't know how investors put food on the table or sleep at night.
The only logical explanation for the REIT's statement is that real estate agents make their money from turnover and their rental rolls. So if fewer new investors enter the Tasmanian market due to compressing yields, then agents could suffer a reduction in business.
Other than that, these comments are highly bizarre.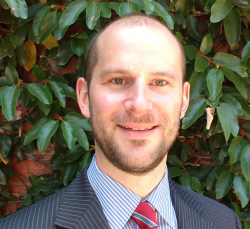 Latest posts by Unconventional Economist
(see all)