Westpac with the note. For some reason market always conflate RBNZ and RBA so the AUD has followed NZD higher:
Today's RBNZ Monetary Policy Review was more hawkish than May's MPS, and had a more hawkish tone than markets had expected and priced. There were no changes to policy settings, as was widely expected. But guidance was substantially changed to reflect that the current level of accommodation could be reduced. In addition, and unexpectedly, bond purchases would end in a week.
Forward guidance, in the final paragraph in the press release, read: "The Committee noted that medium-term inflation and employment would likely remain below its Remit objectives in the absence of some ongoing monetary support. However, the Committee agreed that the level of monetary stimulus could now be reduced to minimise the risk of not meeting its mandate.".
This compares to May's: "The Committee agreed to maintain its current stimulatory monetary settings until it is confident that consumer price inflation will be sustained near the 2 percent per annum target midpoint, and that employment is at its maximum sustainable level. Meeting these requirements will necessitate considerable time and patience."
On the LSAP programme, it said: "The Committee noted staff advice that while the Large Scale Asset Purchase (LSAP) programme has been an effective policy instrument to-date, market conditions and functioning have improved substantially since the programme's inception. The Committee agreed that further asset purchases under the LSAP programme were no longer necessary for monetary policy purposes and directed staff to halt purchases by 23 July 2021. Members noted that the LSAP programme remains an important tool for supporting the efficient functioning of the New Zealand debt market if required, and remains an important monetary policy tool if needed." While purchases have been defacto tapered over the past year, and we expected the programme to be wound down by year end, the early announcement on this was a surprise.
Ahead of today's announcement, speculative NZD/USD fx positioning appeared to be slightly long. In interest rate markets, our best guess is that it was either slightly received (or equivalent) or neutral at the short end, and slightly paid (or equivalent) at the long end.
In response to today's announcement, the 2yr swap rate rose from 0.88% to 0.92%, 10yr swap rates rose from 1.84% to 1.88%, and the 2031 NZGB yield rose from 1.60% to 1.63%. In currency markets, NZD/USD rose from 0.6965 to 0.7007, and AUD/NZD fell from 1.0700 to 1.0649. There is potential for these initial reactions to extend.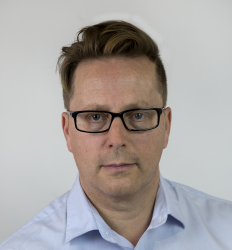 Latest posts by Houses and Holes
(see all)