The head of the Productivity Commission, Michael Brennan, has thrown his support behind the shift to remote work (working from home), stating that it is probably making us more productive:
"On balance, I think there's good grounds to be optimistic when it comes to the overall impact," the Productivity Commission's chair, Michael Brennan, told The Sydney Morning Herald and The Age. University of Michigan economics professor, Justin Wolfers, who is currently working from home in Australia, said: "Everyone is better off – no question. Total output has gone up".
This comes after a survey by Fairfax shows that an overwhelming majority of the nation's 50 largest companies (employing more than 1 million people) expect to adopt a hybrid work model permanently post pandemic:
Meanwhile, a new survey from Roy Morgan shows that people movements across Australia's CBDs have collapsed lows not seen since last April's national lockdown amid recent virus outbreaks:
I have asked literally dozens of office workers whether they want to continue working from home once the pandemic ends. Every single one of them has said they would like to work at least one day a week from home, with most preferring a 2/3 or 3/2 work model.
The reasons are always the same: time/cost savings from not having to commute; flexibility; and savings on childcare costs.
It seems the only ones wanting us to return to the CBDs full time are the vested interests that profit from us doing so.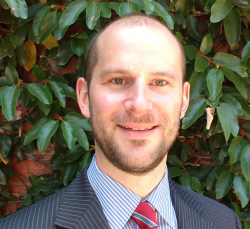 Latest posts by Unconventional Economist
(see all)