In the Q&A to yesterday's speech to the Economic Society of Australia, RBA governor Phil Lowe hosed down speculation that interest rates would be lifted to cool the property market:
"I sometimes read commentary that we'll raise interest rates to choke-off housing prices. And with housing prices rising quickly, the Reserve Bank will raise interest rates to choke that off. That's a misunderstanding of our reaction function. We won't be raising interest rates to choke off housing price increases.

"If borrowing is unsustainable, then we'd be talking with APRA about macro-prudential tools. But we're not going to use monetary policy to deal with rising housing prices. It would be the wrong thing to do and I don't think it would work…

"If I can disabuse anyone that that view that there's any probability of it being in our reaction plan, thankyou for giving me the opportunity for doing that".
So there you have it once again from the horses mouth: the RBA/APRA will use macroprudential restrictions to cool the housing market instead of lifting rates.
Rates will only be lifted once inflation moves above the RBA's target range, which will likely require wage growth above 3%.
The above is in keeping with Lowe's recent comments that the cash rate will likely remain on hold for several years.
Our guess is that macroprudential curbs will be implemented late this year in light of the recent strong increase in investor mortgage commitments.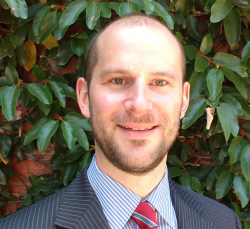 Latest posts by Unconventional Economist
(see all)