The most recent Newspoll had the Morrison Government trailing Labor again at 49/50 on two-party preferred. That result appears to be a forming trend across a variety of polling houses. Pollbludger's aggregated measure tells the tale for TPP: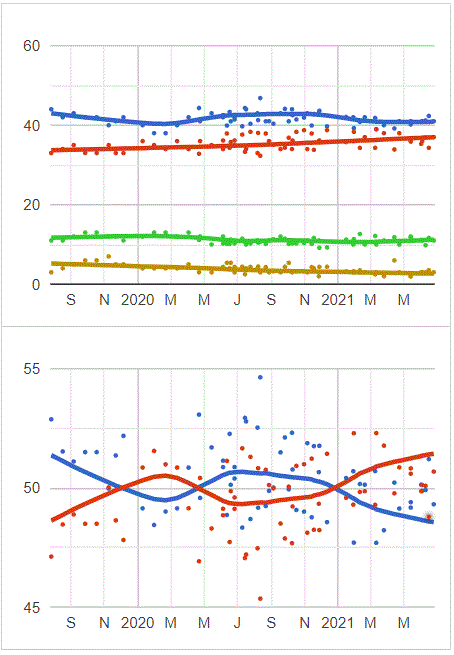 In terms of qualitative polling, two issues continue to stand out for driving the Morrison slide. The first is women, following Rapegate:
Women have swung against the Coalition in a powerful rebuff to Prime Minister Scott Morrison, cutting the government's primary vote from 41 to 37 per cent among female voters since the last election.

The swing is strong enough to threaten Mr Morrison's hold on power amid a growing debate over the treatment of women, with a new analysis of quarterly data showing he has lower personal support from female voters than men.
Things will not have been improved by the return of the Beetrooter, who is also subject to past sexual harassment claims. Another of Morrison's predators is in trouble in NSW today.
The second issue is the great vaccine fail:
Voter approval of Morrison slipped from 57% to 51% and disapproval also climbed by four points from 36% to 40% as premiers and health ministers expressed their frustration about the pace of the vaccination rollout in public, and Queensland led the charge against giving the AstraZeneca vaccine to people under 40.

…Consistent with a voter backlash against Morrison evidenced in this fortnight's data, support for the government's handling of the public health crisis slid nine points, from 53% to 44%.
Paul Kelly sums it up with a bit of honesty for once:
Morrison has entirely lost control of the rollout and has no way to fix it because there is no vaccine.
We don't get the full surge of Pfizer for another three months at least and there are risks it comes later.
In the meantime, it's all spin.
I imagine Morrison will go for a massive Christmas vaccine blitz then claim victory over the virus and go to the polls in the new year (he has to go by May).
It is a delicious irony that the unprecedented levels of corruption in the Morrison government, which were embedded in its decision to hand Astra Zeneca virtually the entire vaccine contract with its Liberal mates at the helm, is now one of the primary reasons that the Government is dying.
As I have said before, carpet-baggers and scumbags are fine in the good time but when the pressure is on for actual policy development to address real issues they get exposed pretty fast.
My hope is we will get an intensified khaki election assault on China from Morrison. He doesn't have many other cards left to play.
Another round of decaying relations with China would at least mean that the rapes and ineptitude have delivered one national interest upside.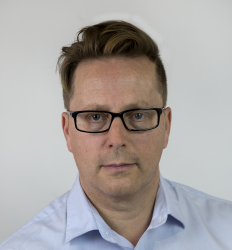 Latest posts by Houses and Holes
(see all)