It had to happen. During the good times, it doesn't really matter how bad a government is. But, when it is really needed, during huge external shocks, a government must perform competently or it will pay. And now it is:
The latest Newspoll has the Morrison government slumping to even on 39% on the primary vote and trailing badly at 47-53 on two-party preferred.

Morrison himself has crashed in net satisfaction:

Satisfaction with the Government's handling of the pandemic has collapsed from 53% in April to 40% today.
Meanwhile, according to polling by The Australia Institute:
Australians have marked down the federal government for its handling of the pandemic over the course of the past year, while backing the more assertive approach taken by the states, new research shows.

The findings are contained in a paper published by the Australia Institute which has been polling voters about the level of government they think is doing a better job of managing the Covid-19 crisis since August last year.

While the states were viewed as doing the better job at the outset, 31% compared to 25% for the federal government, the gap has substantially widened in recent months.

After tracking a gradual decline in the approval of the federal government's handling of the pandemic, the July survey of more than 1,000 people found just 16% believe the federal government is outperforming the states, with the approval of the states surging to 42%. One in four people rate both levels of government as doing an equally good job, while 17% are unsure.
It looks like we'll reach vaccine-led herd immunity by year-end so these polls may be temporary anger that gives way to more structural issues such as Labor's China treason by election time.
Even so, it is a thoroughly deserved polling shellacking for The Idiot.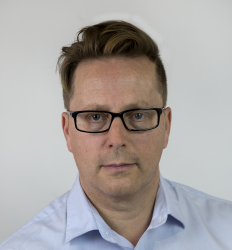 Latest posts by Houses and Holes
(see all)