In the 20 years before COVID hit, Australia's population increased by 6.5 million people, with Sydney and Melbourne each adding around 1.6 million and 1.8 million people respectively over that time.
The experience on the ground was infrastructure bottlenecks, rising congestion, and reduced livability as our major cities were crush-loaded by the extreme population growth.
Treasury's latest Intergenerational Report (IGR) projects that Australia's population will grow by a whopping 13.1 million people (~50%) over the next 40 years to 38.8 million people – double the growth experienced over 20 years to COVID. This would be the equivalent of adding another Sydney, Melbourne plus Brisbane to Australia's existing population.
Moreover, the IGR projects that 74% of this population growth will come directly from net overseas migration (NOM), which has been projected to increase to 235,000 annually from 2025-26 onwards. Although in reality nearly all of our population growth will come from NOM, since migrant children are counted as 'natural increase', and if they don't arrive we don't get their children.
Obviously, adding 13.1 million people to Australia's current population will require the biggest and fastest infrastructure build-out that the nation has ever seen, And if this fails – as it did over the past 20 years – living standards will be badly eroded.
Sadly, neither the Morrison Government nor industry is confident that they can deliver on infrastructure:
14 [construction] bodies have written to a federal parliamentary committee calling for urgent ­action… According to the signatories, the construction industry is wracked with insolvencies, poor mental health, [and] woeful productivity…

The chief executive of the Australian Constructors Association, Jon Davies, whose body represents top-tier companies that construct and service the majority of mega projects, said the federal government "is essentially relying on a broken industry to rebuild the economy"…

"It is wasting taxpayers' money and putting at risk timely delivery of the record pipeline of infrastructure projects"…

A senior Morrison government source conceded infrastructure outcomes had been poor, citing blowouts and delays in Victoria and Queensland, and argued better pricing signals, workforce ­development and collaboration were required.

"We don't do infrastructure well in this country, but we have an opportunity to address those ­issues across all levels of government," the source said.
The IGR explicitly warned that Australia's immigration intake needs to be at a level that is "at or below the capacity" of destination cities to absorb them, and requires "careful planning by all levels of government":
The economic and social pressures and capacity constraints that result from an inward flow of migrants also need to be managed carefully. Migration should be kept at or below the capacity of the destination city or region to absorb new migrants, taking into account impacts on incumbent populations…

Governments at all levels need to ensure that planning and infrastructure provision keep pace with current and future migration rates and ensure that migrants have access to essential services – such as public transport, support services and housing – and can meaningfully integrate into society.

This requires transparency, consistent decision making and careful planning by all levels of government.
Expecting Australia's infrastructure system to successfully absorb an additional 13.1 million people in only 40 years is delusional.
If Treasury's population growth projections materialise, Australian living standards will unambiguously be destroyed.
Tell me I'm wrong?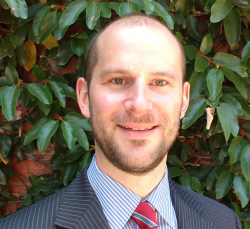 Latest posts by Unconventional Economist
(see all)