We all know that there is something terribly wrong with Scott Morrison. He's disordered in some classically toxic way. But, sometimes, it's better to rely upon a pearl of older wisdom. To put it bluntly, Scott Morrison is a wanker:
"I'm sorry that we haven't been able to achieve the marks that we had hoped for at the beginning of this year," he told reporters in Canberra.

"Of course I am. But what's important is that we're totally focused on ensuring that we've been turning this around."

…In a media blitz, Mr Morrison renewed calls for younger Australians to take up the AstraZeneca jab and strengthened his appeal to the nation's medical experts to review health advice limiting the jab to over-60s, arguing the latest outbreak changed the risk profile.
Behind the scenes, it's the usual toxicity:
Scott Morrison this week more or less trashed Australia's top advisory body on immunisation, in remarks that were at best ill-judged and at worst alarming.

On Wednesday Morrison told a news conference he (or the government) made a "constant appeal" to the Australian Technical Advisory Group on Immunisation (ATAGI) to review its advice on AstraZeneca according to the balance of risk.

On Thursday he said on radio: "I've just simply said balance of risk is changing, guys, so how is that impacting on your advice, and it's time to think about that."

The "guys" (and girls) on ATAGI are obviously as aware as anyone of the changing risk profile as cases increase.

Indeed ATAGI has already altered its advice on AstraZeneca in light of the Sydney outbreak.
Always somebody else's fault. As the disordered PM suddenly discovers that he might be able to save his skin if more people take the Astra Zeneca vaccine.
This raises the question of why they are not. The low-risk deaths explain some of it. AZ is also consistently showing up as less effective (though still very good) to mRNA vaccines against Delta. Via Morgan Stanley:
On symptomatic infection, (i) A Public Health England (PHE) study based on data collected in England between April 5 and May 16 [ref] suggested that full vaccination efficacy against symptomatic disease caused by the Delta strain was ~88% with the Pfizer/BioNTech vaccineand ~60% with the AstraZeneca vaccine; (ii) A separate study in Scotland suggested that vaccine efficacy against the Delta variant is 79% and 60% with the Pfizer/BioNTech and AstraZeneca vaccine, respectively [ref]; (iii) A study in Canada suggests that the Pfizer/BioNTech vaccine is 87% protective against the Delta variant [ref]. On hospitalization, (i) PHE studies demonstrated that the efficacy against hospitalization is ~96% for the Pfizer/BioNTech vaccine after two doses [ref], and 92% for the AstraZeneca vaccine after two doses [ref];(ii) The Canada study suggests that 1 dose of the Pfizer/Moderna/AstraZeneca vaccine offers 78%/96%/88% protection against severe outcomes [ref].
The key stat here is that AZ and PF are both very good at averting hospitalisation. But on most other measures the mRNA vaccines are a little better.
Doubtless, this is why Scott Morrison gave himself an expensive mRNA vaccine while he bought the much cheaper AZ for everybody else. Another reason why many Australians no doubt think that they deserve the same.
Then there is the vaccine procurement process which has been revealed very publically as suspicious at best and probably corrupt. While Morrison sent Pfizer packing mid-last year, he placed an enormous order with AZ, which has associations with the Liberal Party.
We also know that both AZ and Novavax have never produced vaccines before, another public relations blunder by Morrison.
And, of course, to save his arse as the rollout collapsed, the very same Scott Morrison telling everybody to hurry today, told everybody to relax and that vaccines were "not a race".
So why wouldn't everybody wait for the one that he had, the one that is offering the best immunity, with the least side effects and best medical advice?
All of these are reasons why Australians are waiting for the mRNA vaccines that a blundering Morrison failed to secure at first. Then did get his hands for later this year. Guaranteeing that we would all wait.
Meanwhile, he did nothing to fix hotel quarantine, thereby ensuring more lockdowns.
Frankly, Morrison has been so incoherently self-referential at every turn that no pragmatic Australian (which is all of them) will entrust their health to his motormouth.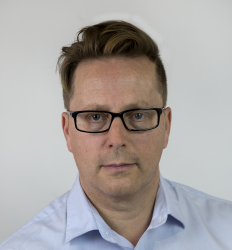 Latest posts by Houses and Holes
(see all)