For years we have been told that Australia's visa system is world-leading because it provides the economy with vital skills and plugs so-called critical labour shortages.
This view is generally based on a superficial examination of Australia's permanent migration program, whereby the 'skilled' stream accounted for around two-thirds of the total intake pre-COVID:
The reality paints an entirely different picture.
First, around half of the 'skilled' stream actually comprises unskilled family members (spouses and children) of the primary skilled applicant. Accordingly, only around 30% of Australia's total migration program are primary skilled visa holders, according to the Productivity Commission:
..within the skill stream, about half of the visas granted were for 'secondary applicants' — partners (who may or may not be skilled) and dependent children… Therefore, while the skill stream has increased relative to the family stream, family immigrants from the skill and family stream still make up about 70 per cent of the Migration Programme (figure 2.8)…

Primary applicants tend to have a better fiscal outcome than secondary applicants — the current system does not consider the age or skills of secondary applicants as part of the criteria for granting permanent skill visas…
Second, most 'skilled' migrants have gone into areas that are already oversupplied with workers, such as accounting, engineering or IT. Therefore, the visa system failed to alleviate actual skills shortages despite 15 years of endless mass immigration.
Third, the actual pay rates of 'skilled' migrants is surprisingly low, suggesting most are working in lower-skilled and lower-paid jobs.
Evidence for this claim is contained in the Department of Home Affairs' various Continuous Survey of Australia's Migrants (CSAM) surveys, which compare the median full-time salaries of migrants 18 months after being granted a permanent visa against the general population. Summaries of past CSAM surveys are presented below.
CSAM 2018 (latest):

CSAM 2017:

CSAM 2016:

CSAM 2015:

As you can see, primary skilled permanent visa holders are typically paid around the same at the general population, whereas their migrating spouses (~50% of the skilled stream) are paid significantly worse than the general population. Permanent migrants overall also earn significantly less than the general population.
These results are noteworthy given the population median income includes unskilled workers, which obviously pulls the population median figure down. In fact, if skilled visa holders were compared only against skilled Australians, then the pay gap would be very large.
Related to the above, the fourth and final problem is that many 'skilled' migrants cannot find work in their nominated field, leaving them either unemployed or underemployed. On this point, the submission from Engineers Australia (EA) to the federal government's skilled migration review is particularly telling, since it admits that most engineers imported via the skilled visa program are not working in engineering and are chronically underemployed or unemployed [my emphasis]:
At the 2016 census, 58.5% of engineers in the Australian labour force were born overseas… However, continuing large scale intakes of qualified engineers will not further develop Australia's engineering capability unless action is taken to modify the migration program to ensure a better fit for the policy objectives, and more support is provided to migrants and employers to ensure better employment outcomes.

At present, regarding engineers, due to the inefficient utilisation of migrant engineers, the skilled migration program is only primarily a success if the overarching objective is simply to stimulate population growth by introducing people with high level qualifications…

Of those who arrived from 2007 onwards to the time of the 2016 census, the top country of supply was India which supplied 23,217 and the top 10 nations supplied two-thirds of all migrant engineers (so, the supply source is very concentrated).

Migrant engineers are much more likely than Australian-born engineers to work in non-core industries, which indicates that they are also much more likely to work in non-engineering roles. This trend is true of migrants regardless of arrival date and is most pronounced for recent arrivals…

The difference in employment outcome for migrants as compared to Australian-born engineers is significantly worse, both in terms of utilisation in engineering roles and raw unemployment…

Irrespective of when they arrived, overseas-born engineers experience higher unemployment rates than Australian-born engineers do, with recent arrivals experiencing higher rates than in the unskilled labour force segment.

At the time of the 2016 census, the unemployment rate for engineers generally was 6.0%. However, the situation for migrants is put into stark relief if overseas-born and Australian-born engineers are examined in isolation. For Australian-born engineers the unemployment rate was 3.7%. For migrants it is 7.6%…

Of the top 10 migrant groups by country of origin, which deliver 67.1% of all migrant engineers, all have higher rates of unemployment than Australian-born engineers…

Migrant engineers are much more likely than Australian-born engineers to work in non-core industries, which indicates that they are also much more likely to work in non-engineering roles. This trend is true of migrants regardless of arrival date and is most pronounced for recent arrivals.

For example, 69.6% of Australian-born engineers work in core industries, but just 56.5% of all migrants do, and this reduces even further to 48.9% for those who arrived since 2012. Looked at differently, in the core industries, 52.3% of the engineers were overseas-born, compared to 65.8% in non-core industries…

For example:

In the retail industry, the biggest employer of engineers is the supermarket and grocery stores sector. In 2016, over 1,100 migrant engineers who arrived in Australia after 2011 worked in this subindustry, but only 4.9% were employed in engineering occupations.
Similarly, over 2,600 migrant engineers who arrived in Australia after 2011 worked in the cafes, restaurants and takeaway food industry – a sub-industry of the accommodation and food services industry. Of those, only 1.1% worked in engineering occupations.
And for administrative and support services, the largest sub-industry is building cleaning, pest control and garden services, which employed over 1,200 migrant engineers who arrived after 2011. Only 1.7% of these engineers worked in engineering occupations.
The next time somebody spruiks Australia's 'skilled' visa system, show them this damning report, which proves the 'skilled' visa system is actually undercutting local workers and adding to Australia's unemployment queue.
The solution to this problem is not EA's proposal to help these migrants into jobs (which means taking jobs from Australian applicants), but for them not to come to Australia in the first place. Obviously, this does not mean abandoning those who are here already – they should be helped, as for any Australian disadvantaged job seeker – but to ensure that this situation does not continue into the future.
The genuine solution requires Australia's skilled visa system to be overhauled to ensure that it only brings in migrants to fill genuine skills shortages.
The simplest and best way to reform the system is to require all work visas (other than the well-regulated Pacific Islands Seasonal Work Program) to be employer-sponsored (thus ensuring they come to Australia with a job in hand) and paid at least at the 75th percentile of earnings (preferably higher). This would equate to a minimum salary of $90,500 currently, which would rise over time with earnings:
Setting a pay floor at this level would ensure that work visas are used sparingly by Australian businesses to employ only highly skilled migrants with specialised skills, not abused by businesses as a tool for undercutting local workers, reducing wage costs, and eliminating the need for training.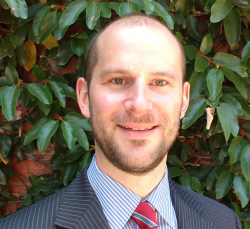 Latest posts by Unconventional Economist
(see all)