Yes, the original Morrison government vaccination target has been reached. All Australians have had at least one shot according to the plan:

PM Morrison has declared "mission accomplished":
"the suggestion that somehow there was a vaccination rate that would have put us in a different position right now to what was planned last year is simply not true. There was never a 65% opportunity for Australia at this time of the year."
No, it was 100%.  Meanwhile, he's gone missing, and why not, he doesn't hold the hose.
Not so Berejiklian's fascists, who are mulling COVID secession to shut every border in and out of NSW permanently, as well as killing several thousands of its citizens, which is its choice:
Three senior ministers, who would not speak publicly due to cabinet confidentiality, have acknowledged the state has reached a "fork in the road" where it must choose between a lockdown to eliminate COVID or living with the virus.

The discussions will intensify in the coming days as NSW battles to contain the growing outbreak in south-west Sydney, which has much lower rates of vaccination in its elderly population than the rest of the state.

NSW Police will launch a major operation in south-west Sydney on Friday, sending in at least 100 officers to enforce the stay-at-home orders in a desperate bid to lower the rates of transmission in a host of suburbs.

…"What has become clear is we have reached a fork in the road. We have to decide whether we accept a lockdown so that we get cases down to zero or whether we do what no other state has done and accept the virus will circulate in the community," the minister said.

…Health Minister Brad Hazzard said on Wednesday "if the individuals that we need don't hear Dr Chant's message and don't respond, then at some point we're going to move to a stage where we're going to have to accept that the virus has a life which will continue in the community."

Asked about Mr Hazzard's comments, Deputy Premier John Barilaro told Sunrise that it was a "true comment" and that such a scenario was "very possible".
Believe me when I tell you that I understand very well the frustrations of NSWelshmen today. I have had six lockdowns lasting six months to their two and a few weeks.
But, let's face it when you have done this to yourself:

Then what do you expect?
There was some good news yesterday. One million Pfizer doses are available per week from July 19.
Go get the jab then let it rip.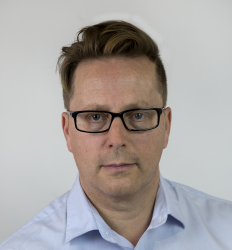 Latest posts by Houses and Holes
(see all)