According to Bernard Salt, Millennials are behind the surging demand for suburban properties:
"The housing market – and the shape of our cities – is shifting from medium- and high-density apartments in the inner city to low-density living on the edges of our capital cities".
"Net overseas migration to Australia stopped in March 2020… This factor alone removes, say, 450,000 net additional homebuyers and/or apartment renters from the property market over the two years to June 2022".
"And yet the property market is booming. Why?".
"A bucketload of baby-boomer children (aka the millennials 1983-2000) pushing from their mid- to-late-30s into their early-40s during the early 2020s lifts demand for a separate house on a separate block of land".
"The millennial generation postponed commitment to home purchase throughout their 20s and 30s but now, in their late 30s, with a couple of kids in tow and the opportunity to work from home – plus access to crazy low interest rates – they have had a housing revelation".
In my opinion, inner city apartment living was always dominated by high Asian immigration. It was never the Australian ideal or dream, and never will be.
I am 43 years old and know many people in their 30s and 40s raising children. I have never met anyone that would prefer to raise their kids in a high density apartment over a detached house.
The notion of cramming future generations of Australians into high density dog boxes might have been the dream of urban planners, but it always represented a harsh haircut in living standards for Australian families.
Obviously, rebooting pre-COVID levels of mass immigration, and expanding Sydney's and Melbourne's populations by millions, will would force future Australians into Asian-style apartment living. Why go down this path?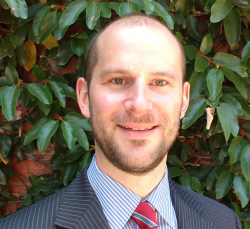 Latest posts by Unconventional Economist
(see all)