The Morrison government's own competition regulator, the ACCC, is apoplectic about the outrageous behaviour of the east coast gas cartel:
Mr Sims said that while the spike in spot gas prices on the east coast was "extremely unfortunate" for those buyers exposed to them, his main concern was in relation to contract prices…

"I'm not going to predict which way prices will go but I am very much hoping they're going to go down, because once you get contract prices over $10 [a gigajoule], that makes it really hard for some manufacturers as to whether they can continue or not," he said.
Prices are already well above $10Gj. Although Asian buyers of gas can these days can get contracts as low as 10% of the Brent benchmark, Australian bulk consumers can't get deals below 14%.
Today that means that you can buy contract gas in Asia for $10Gj while it costs $14Gj here. This is why I have argued for years that we should import LNG to break the cartel.
But even that argument is only based upon desperation. The sensible approach is to break the Australian export cartel with a domestic reservation policy, at a fixed price if necessary. Just as WA does.
This is especially the case now amid the developing cold war with China. We only have high gas prices at all because China is vacuuming up two-thirds of LNG exports from the east coast. Using the gas to make cheap power for its industrial machine that makes, among things, weapons that it is pointing back at Australia. Paul Kelly revealed last weekend that PM Morrison recently appeared at the G7 to present China's 14 conditions to end democracy:
Interviewed by Inquirer, Smith said China "had kicked some own goals", and he branded the 14 points released by China's embassy as the conditions to repair relations as "stupid and nuts" – with Morrison tabling these points at the recent G7 meeting for the benefit of other leaders.
Yet here we are, allowing this trade to hollow out the remnants of our own industrial base, which is critical in the production of counter-balancing strategic output.
So, how does the Morrison government's point man, the Resources Minister Keith Pitt, respond:
But federal Resources Minister Keith Pitt rejected that, saying the mechanism is intended to ensure long-term supply rather than address short-term price pressures. It would in any case only apply to 2022 supply rather than the current market tightness.

Mr Pitt said it was "the height of hypocrisy" for Labor leader Anthony Albanese to give advice on gas when he wants to ban government proposals to open up more areas for exploration off Victoria to ensure long-term supply.
There is no gas-led recovery because there is no domestic reservation. Any cheap new gas will simply be shuffled to exports by the cartel to keep local prices tight while Australian industry will keep being hollowed out.
No country can survive this kind of suicidal assault for very long. The ADGSM must be triggered and the local gas price smashed below export net-back. Preferably to a fixed price at $5Gj. If that means breaking Chinese supply contracts and the price rises for it then all the better.
Any other outcome is the kind of treason that should end at the gallows.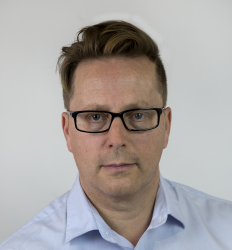 Latest posts by Houses and Holes
(see all)