TS Lombard with the note:
Don't let your heart rule your head. There are times when one cannot help being emotional, and the last 18months have pushed many of us to emotional breaking points. But when it comes to managing money, introducing emotion into the equation often leads to bad decision-making. (This author was guilty of this way back in 2016 when hewas sucked in to the "liberal metropolitan elite" argument in favour of remaining in the EU.) Right now, the investment process is being tested once again by the surging Delta variant. It is understandable to become emotional when the UK government appears to be abrogating itself of responsibility for managing the spread of the virus and when other countries–especially Russia–appear to have lost control of the virus entirely.

We have written regularly about how we are incorporating the virus into our investment process: at the end of last month we asked whether it still matters for investors (perhaps it mattered too little then; it matters too much now) and in Macro Strategy early last month we focused on the UK, where the first inkling of this latest waveof the virus caused the government to delay reopening. Virus risk is a local macro input, triggering underperformance during resurgence and potential outperformance on reopening. And it becomes a global macro input only if the US begins to suffer.

When we asked whether Covid still matters for investors, we said to watch Texas and Missouri in the US–where the Delta variant had taken hold and new cases were rising rapidly. about which we should have worried. Florida, Alaska and Arkansas, too, are seeing rapid rises incases; states with high vaccination rates are generally not suffering from a similar wave. Chart 1 updates the US vaccination/infection chart: it turns out that it was not just Texas and Missouri about which we should have worried. Florida, Alaska and Arkansas, too, are seeing rapid rises in cases; states with high vaccination rates are generally not suffering from a similar wave.

The economic impact will take place when (a) a large share of theUSeconomy is affected by rising cases and (b) policymakers' response is to tighten restrictions and lockdowns. And, for US states, the latter has become a lightning rod of the culture war. Chart 2 plots the current seven-day change in cases against the state's share of national GDP. Blue points denote states where the majority vote was Democrat in the 2020 general election; red denote where the majority vote was Republican. The key point here is that (a) it is mostly red states currently suffering resurgent waves and (b) it is unlikely that a red state will enter another lockdown.

So, while it is right to worry about Florida and other states where cases are exploding ,for our investment process we should focus on California, Texas and New York–three states that, combined, make up one-third of US economic activity. Since Texas is a red state, we do not expect it to reimpose any type of restrictions; California and New York both have more than 50%of their adult population fully vaccinated which means the delta wave should not be critical. Andas Chart 3 shows, all three states have now mostly re-opened.

The other aspect to this wave is the threat it poses to hospitals. In the UK we are already hearing about the mass postponement of non-emergency procedures in a repeat of hospitals' previous responses to Covid waves. But evidence so far suggests that hospital pressures (and,subsequently, deaths)will be lower than before: the hospitalization rate is currently one-quarter of that during the UK's second wave in January and vaccines have dramatically weakened the link between cases and deaths. This can be seen in Chart4, which overlays the first two months of the current (third) wave with the first two months of the previous (second) wave.

Signs of weaker transmission to hospital demand mean a much lower probability of lockdowns. Lockdowns are a last resort if hospital infrastructure cannot cope. We may still findourselves in thisposition but,giventhe currentcase count, it is now much less likely. The UK government is taking risks with its current stance on reopening the economy when the third wave is still spreading, but it will feel emboldened as long as the hospitalization rate remains comparatively low.

And the UK is a test case for how the current wave will look in other countries with high vaccination rates. MostWestern governments are following a "vaccinate and mitigate" strategy, where mitigations include vaccine passports, travel restrictions and moral suasion. Evidence from the UK will reassure governments elsewhere that hastening vaccinations is the right strategy. And so far, Google Mobility measures reflect no behavioural change in the current wave: not only has the link between cases and deaths been weakened; that between cases andeconomic activity has also diminished.

The underlying recovery in the global economy remains intact. In last week's Macro Strategy we discussed why a re-rating (lower) of earnings expectations warrants sub-par S&P returns in future. But we also showed that underlying economic–and therefore earnings–growth remains strong. This panic, however short term it turns out to be (the S&P500 sell-off has lasted only few days so far), is not supported by rational analysis of the risks: the Delta variant is indeed spreading, but evidence shows it is not as deadly as previously. As we wrote in Asset Allocation, the economic transition from the Recovery phase to the Expansion phase was always likely to introduce more two-way volatility into markets. We added an HYG put to hedge the portfolio last week for this reason.

We're worried about the surge in cases. But this analysis shows why we don't think it is a risk to the view. Taking emotion out of the investment processwe re-load our short TY position–which was stoppedout at 134.00 earlier this week–as we expect the risk/reward for yields is stillhigher and once investors get over this panic, markets will rebound.
Given I'm neither worried about, nor emotional about, Delta, but I still have an unusually high-risk case for a material stock market correction, how does this analysis help me?
Reload TY shorts on the basis of a false assumption if you want, but it doesn't strike me as terribly rational to ignore the convergence of slowing Chinese credit, a Fed policy error and US fiscal cliff in favour of some notion that everybody is hysterical about Delta.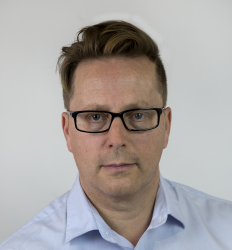 Latest posts by Houses and Holes
(see all)