Interest.co.nz's David Hargreaves has posted the below chart showing that Kiwis continue to leverage big time into non-productive housing lending, whereas consumer lending has also rebounded hard. By contrast, lending to productive areas of the economy – businesses and agriculture – remains stuck in negative:
The latest increase [in housing lending] means that the annual rate of increase has lifted to 11.4% from 11% a month earlier and that's now the fastest pace of growth since February 2008…

The rise and rise in mortgage debt has been making the country look a little one-dimensional in respect of its economy…
It's a telling chart, which I have attempted to replicate for Australia below using the RBA's latest private sector credit aggregates, which were released yesterday:
Like New Zealand, mortgages (+4.8% year-on-year) are the only form of private sector credit that is growing, whereas business credit (-2.0% year-on-year) and personal credit (-6.4% year-on-year) have both declined in annual terms. Personal credit is also rebounding hard, whereas business credit has improved a little.
While, the divergence between 'productive' and 'non-productive' lending is not as extreme in Australia, just like their Kiwi counterparts, Aussies continue to bet it on the house.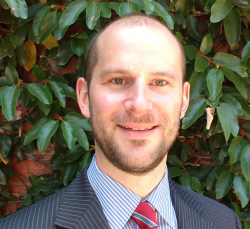 Latest posts by Unconventional Economist
(see all)