According to Domain, new property listings has collapsed "because vendors fear they, in turn, won't be able to find anything to buy":
"There's so much pent-up demand out there but while vendors are all thinking it's a good time to sell, they know it isn't a good time to buy," said Nick Boyd, head of growth at Belle Property Australasia. "It's like a traffic jam. No one can move and more and more buyers are joining in the backlog.

"Sellers know they'll get a fantastic price as we've seen stunning price growth over the last nine months, but that can equally put a hesitation into the sellers' minds knowing there might not be much out there for them"…

Domain senior research analyst Nicola Powell [said]… "I think some people do their sums, realise they mightn't have enough to buy the house they really want to upgrade into, and then decide to stay and renovate their existing home instead".
Indeed, CoreLogic's June property market report showed that for sale listings have plunged again, tracking 25% below the five-year average:
At the same time, annual property sales have soared to their highest level since February 2004:
CoreLogic estimates that in the year to June 2021, there were approximately 582,900 transactions nationally. This is the highest annual sales volume observed since February 2004.

Across the greater capital city and rest of state markets, modelled sales volumes were highest across Sydney (110,064), Melbourne (89,234) and regional Queensland (80,549).

Every greater capital city and rest of state region saw double digit growth in annual sales volumes, with the exception of Hobart (where sales volumes fell -0.6% over the year), and regional Tasmania (where annual growth in sales volumes was 8.6%).
Thus, the current state of the market is one where buyers are likely confronting an urgent sense of FOMO, leading them to pay big prices for the limited available stock.
Add cheap mortgages into the mix and gross rental yields that are still above mortgage rates (outside of Sydney and Melbourne), and you have the recipe for strong property price growth.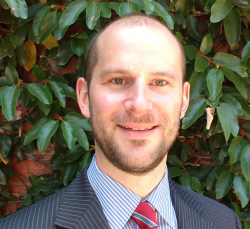 Latest posts by Unconventional Economist
(see all)