A series of organisations with a tradition of supporting Australian workers have labeled the dramatically shrunken Albanese Labor opposition "the enemy":
The nation's peak organisation on affordability and secure housing for Australians on low incomes has accused federal Labor of rejoining a "list of enemies" against increasing home-ownership in favour of benefiting wealthy landlords.

National Shelter, which campaigns to improve housing access for low-income earners, has joined with several social groups to savage the federal opposition's decision for scrapping key tax policies as it seeks to slimline its policy platform ahead of the next election.

…"It took 15 years of campaigning by many to get the ALP to find a spine on CGT and negative gearing and commit to helping reduce house price inflation," Mr Pisarski said. "This is a sad day for housing reform."
Then there are the unions:
United Workers Union director Godfrey Moase voiced his concerns over Labor's policy reversals on social media on Wednesday, warning that "running to Morrison's right on fiscal austerity" would end "very badly".
And the think tanks:
Emma Dawson, the chief executive of progressive think-tank Per Capita, announced she was withdrawing her name from preselection on Tuesday night for "personal and professional reasons". While Labor said her announcement was not linked to the policy reversal she was highly critical of Mr Albanese's decision to end its long-held opposition to the Morrison government's stage three tax cuts for high-income earners.
And the welfare groups:
Australian Council of Social Service chief executive Cassandra Goldie said it was "unbelievable" that in the middle of a third round of lockdowns, with more than a million people on social security payments excluded from disaster payments, Labor had paused to discuss whether high-income earners should get a tax cut of $180 a week.
And the pensioners:
Labor went to the 2019 poll with a $2.3 billion package to tackle out-of-pocket costs and waiting lists for cancer patients. It included $600 million to improve access to and affordability of diagnostic imaging, with up to six million free cancer scans funded through Medicare and $433m to fund three million free consultations with oncologists and surgeons for cancer patients.

In the final weeks of the election campaign Labor followed up with a $2.4 billion plan that would have given up to three million older Australians access to free essential dental care, covered by Medicare, every two years.
An Albanese Government will also restore mass immigration as soon as possible to kill off wages and push house prices even higher. As well as lick China's boots as it furiously attempt to restore the foreign student trade.
It is indeed "the enemy" of all Australian workers.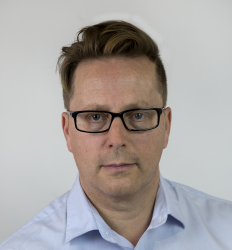 Latest posts by Houses and Holes
(see all)