Shadow communications minister Michelle Rowland has asked the Auditor-General to undertake an independent review into the bonus system at NBN Co. Labor's government accountability spokeswoman Kimberley Kitching says an audit is badly needed, following revelations earlier in 2021 that NBN Co staff have been paid almost $80 million worth of bonuses during the COVID-19 pandemic.
The bonuses have been skewed toward staff on higher incomes, with those earning more than $200,000 a year receiving an average bonus of $50,000:
Only one in 10 NBN Co employees earning less than $100,000 a year received a bonus in the latest figures, while staff earning more than $200,000 received an average of $50,000 bonus payment…

"In financial year 2020, NBN Co hid cost blowouts, concealed a larger-than-expected $7.4 billion cash flow loss and set themselves misleading revenue targets," Ms Rowland told The Australian Financial Review.

"Improving the governance of NBN Co can better ensure taxpayer-funded bonuses are linked to real performance outcomes.

"The Morrison government has demonstrated it's too conflicted to provide proper oversight. That's why we need independent scrutiny to keep the NBN Co board honest."
It also worth pointing out that the CEO of NBN Co, Stephen Rue, was the highest paid civil servant in the nation in 2019-20, earning a whopping $3.2 million, or roughly six times the salary of the Prime Minister:
Given the poor performance of the NBN, the Senate is right to question the legitimacy of bonusses and remuneration within the NBN's ranks, which quite frankly do not pass the 'pub test' and are completely out of line with community standards.
The Morrison Government went out of its way to make an example of the Christine Holgate, who lost her job over $20,000 worth of Cartier watches given as bonuses to executives at Australia Post. Consistency would dictate similar treatment for NBN Co.
The broader concern is that the obscenity of CEO salaries and corporate structures have now infiltrated most publicly-owned institutions and quangos, such as NBNco, Australia Post and universities.
The fat cats at the top of these institutions are creaming it while rank and file staff are treated like dirt on low-paid, insecure contracts, and end-user service delivery is poor.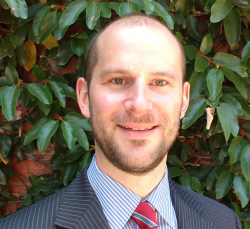 Latest posts by Unconventional Economist
(see all)