Modelling by KPMG shows that house buyers across Australia are now paying a 'Covid premium'.
This premium will increase the average price of a house in Sydney by about $125,000 by December 2023, to $1.24 million.
By contrast, the average house would have been around $1.12 million at the end of 2023 if the COVID-19 pandemic had not occurred.
KPMG's analysis also suggests that the COVID premium for house buyers in Melbourne will be restricted to about $35,000 due to factors such as Melbourne's extended lockdown in 2020 and the growing number of residents who are moving interstate or to regional areas.
From The Australian:
"House prices were ready to jump prior to Covid, particularly in Sydney, where ­prices were below their long-run trend," Dr Rynne said.

But the Reserve Bank's massive easing of monetary policy settings – including slashing the cash rate target from 0.75 per cent leading into the health crisis to 0.1 per cent, and pumping nearly $190bn of ­virtually free money into the banks – had "turbocharged house prices over and above what they would have been were it not for Covid".

The sharp fall in borrowing costs – particularly in fixed mortgage rates, which in some cases fell below 2 per cent – "swamped" the negative effect of stagnant population growth as the economic recovery gathered steam, Dr Rynne said.
I made a similar assessment in last week's podcast with Nucleus Wealth.
Basically, the pandemic delivered:
a sharp decline in mortgage rates; and
booming household income (due to record stimulus).
Both of these factors have converged to drive property values to their strongest growth since the late-1980s.
An upcoming members' special report will delve into Australia's property boom in greater detail.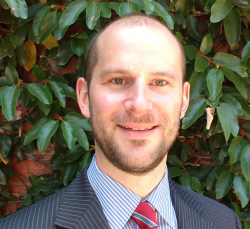 Latest posts by Unconventional Economist
(see all)