The Parliamentary Budget Office (PBO) has reported that 157,650 employers saw their turnover increase between April and June 2020, when compared to the same period in 2019.
These employers received a combined $4.6 billion in JobKeeper payments during this period, and Labor MP Andrew Leigh says the figures show how much of taxpayers' money was wasted on the wage subsidy scheme. Leigh has also called on the federal government to force these companies to return their JobKeeper payments:
"These numbers reveal the ghastly scale of the waste by the Morrison government," Federal Labor MP Andrew Leigh said.

"They have wasted more Australian taxpayer money on JobKeeper than has ever been wasted in any program before"…

"It is morally outrageous that they were willing to let this extent of taxpayer waste go on, without shutting it down," Dr Leigh said…

"The Morrison government needs to be asking these firms to repay"…

One business that remained healthy during the period was Harvey Norman.

Sales at its Australian franchises rose by about 30 per cent between April and June last year.

Those stores and head office received millions of dollars in JobKeeper during the period.

The stock exchange-listed retail giant is refusing to repay any amount.
True to Coalition form, while it ignores the billions rorted from taxpayers by the likes of Harvey Norman, Centrelink is demanding that Australia's unemployed repay 'excess payments' received during the height of the pandemic last year:
"I got a letter from Centrelink saying that I'm now classed as 'ineligible' for the coronavirus support package I received in 2020, and now they're asking me to pay all of it [$3,000] back"…

"They still provided me with the payment, I didn't falsify any information," Joseph said…

"It's welfare. This isn't a loan. I didn't provide any false information. I submitted everything correctly at the time," he said.

"This is not my mistake; it shouldn't be something I'm responsible for"…

Other Aussie TikTok users claimed they had received something similar from Centrelink…

"It's so frustrating because the payments were automatic, so now I'm paying back money I didn't even ask for… More than a year later," the user said…

In a statement, a Services Australia spokesman told Yahoo Finance that the agency is legally required to collect overpayments when it occurs.
This is typical from the Morrison Government: retrospectively chasing down 'overpayments' to the unemployed while ignoring overpayments to the big end of town, like billionaire Gerry Harvey.
No wonder business profits skyrocketed during the pandemic:
Businesses were lavished with $90 billion via JobKeeper and $34 billion via the Cash Flow Boost. The least the Morrison Government can do is require undeserving businesses like Harvey Norman to pay the money back.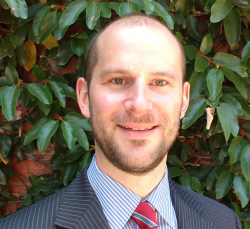 Latest posts by Unconventional Economist
(see all)