The federal and NSW governments have responded to the growing outbreak in Greater Sydney by agreeing to provide a combined $5.1 billion in COVID-19 disaster payments for businesses and individuals who have been affected by the lockdown. The funding commitment is based on expectations that the lockdown will be extended by at least four weeks.
Prime Minister Scott Morrison says it is in the national interest to increase the financial support, given the severity of the Sydney outbreak, while Premier Gladys Berejiklian says the package will encourage compliance with lockdown rules.
A summary of the stimulus payments are as follows:
"Disaster" payments for individuals who have lost more than 20 hours work a week will be increased from $500 to $600. For those working less than 20 hours, payments will rise from $325 to $375 a week.
Payroll subsidies of between $1500 and $10,000 a week for businesses with turnovers of up to $50 million that have suffered a fall of 30% over a two-week equivalent period in 2019.
Reductions or deferrals for various state charges and taxes and an eviction moratorium for tenants unable to pay rent due to the lockdown.
The Victorian Government has attacked the support given to Sydney, arguing it is receiving special treatment:
The Victorian government eviscerated Mr Morrison as a "disgrace" for an alleged "double standard" in how the federal government responds to lockdowns.

"Victorians are rightly sick and tired of having to beg for every scrap of support from the federal government," a state government spokesperson told The New Daily on Tuesday evening.

"It shouldn't take a crisis in Sydney for the Prime Minister to take action"…

"We had to shame the federal government into doing their job and providing income support for Victorian workers when we battled the Delta strain earlier this year. Their position at the time was a disgrace," the statement read.
Let's get a few things straight. Victorians received the lion's share of the nation's JobKeeper payments and JobSeeker Coronavirus Supplements last year during its long 14-week lockdown. So it was very well supported by the federal government and Australian taxpayers. These supports are not available to Sydney this time around, therefore necessitating this new support package.
Victoria's two lockdowns this year have been short and sharp (one week and two weeks) and it received the same assistance as NSW did over its first two weeks of lockdown.
Obviously with Sydney's lockdown now extending well beyond two weeks (most likely to six weeks), it is only right that it receives a similar support package that was provided to Victoria last year during its 14-week lockdown.
If either city fails then the nation fails. It's as simple as that.
The new financial support package for NSW is unambiguously good policy from an economic and social perspective. The Victorian Government should stop paying petty political games.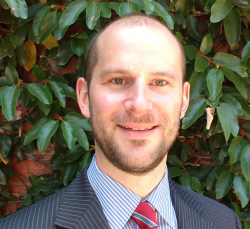 Latest posts by Unconventional Economist
(see all)