That seems to be the indication from Roy Morgan's latest polling of New Zealand voters:
Support for New Zealand's Labour/Greens government dropped 5% points to 51% in June – the lowest for the Government since the COVID-19 pandemic began. Support for the Labour Party was down 6.5% points to 38.5% while support for the Greens was up 1.5% points to 12.5%.

The governing parties are now just 7.5% points ahead of the Parliamentary opposition National/Act NZ/ Maori Party on 43.5%, up 4.5% points since May. Support for National was up 1% point to 29.5% in June and support for Act NZ was up 2.5% points to a record high of 11.5%. Support for the Maori Party support increased by 1% point to 2.5%.

A small minority of 5.5% of electors support other minor parties outside Parliament with support for NZ First down 0.5% points to 1.5% and The Opportunities Party (TOP) up 0.5% points to 2% in June…

The Roy Morgan Government Confidence Rating dropped by 10pts in June to 124 – the lowest it has been since October 2019 prior to the COVID-19 pandemic.

In June a reduced majority of 57% (down 5.5% points) of New Zealand electors said New Zealand was 'heading in the right direction' compared to nearly a third, 33% (up 4.5% points) who said New Zealand was 'heading in the wrong direction' – the highest figure for this indicator since Prime Minister Jacinda Ardern came to power in October 2017.
According to Michele Levine, CEO Roy Morgan:
"The latest results appear to show the long COVID 'honeymoon' enjoyed by Prime Minister Jacinda Ardern for her excellent handling of the pandemic since March 2020 has finally ended. In addition, Roy Morgan Government Confidence has dropped 10pts to 124 in June – its lowest mark since the beginning of the pandemic.

"The slow pace of New Zealand's vaccine rollout may be hitting confidence in the Government. By the end of June around 1.15 million doses of COVID-19 had been administered and around 9% of the population have been fully vaccinated – well below countries such as the UK and the USA which have fully vaccinated about 50% of their citizens.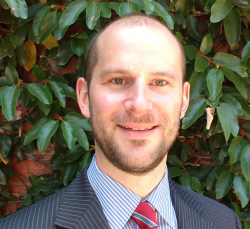 Latest posts by Unconventional Economist
(see all)