Mwahahaha! The FT has a great story today on the bond market pain trade:
Heavyweight bond investors are sticking with bets against US government debt, saying an unflagging rally paints a false impression of deep concern about the economic outlook.

BlackRock and JPMorgan Asset Management are among the fund managers continuing to wager that US Treasuries yields will rise even after they have tumbled from the highs reached earlier in 2021.

They are joined by Wall Street analysts who are forecasting a rebound in US 10-year yields to 1.8 per cent by the end of the year, from Friday's level of 1.285 per cent. Yields on Treasuries move inversely to prices.

"We remain of the view that the restart is real, and that economies are recovering," said Scott Thiel, chief fixed-income strategist at BlackRock. "Treasury yields are too low in the current environment. Markets are too pessimistic about the prospects for the economy."

Investors like Thiel acknowledge that the resurgence of Covid-19 cases has sapped some of the optimism from bond markets that helped fuel a major sell-off earlier this year. But they argue that relentless buying by central banks has combined with a bearish consensus among investors to create an environment where few new sellers come to the table.

…A weekly client survey carried out by strategists at JPMorgan shows that investors have reduced their negative bets on Treasuries since mid-June. But the remaining short position — a net 20 per cent of investors this week — remains large by historical standards.

"Liquidity is down to where it was in February [2021] or even March last year," said a senior trader at one of the top bond-dealing banks. "You can't trade it. It's just annoying."

The remaining short position in bond markets could fuel further gains in the short term as investors who have lost money throw in the towel and close their positions by buying back Treasuries they have sold, the trader added. "Everyone has the same view. It's the classic pain trade."
All of these bond bears are missing the woods for the trees. It's not technical. It's not COVID. It's not a "bearish consensus". It's not central bank buying.
In the everything bubble, asset prices are unusually sensitive to the rate of change in credit and liquidity. Both monetary and fiscal impulses are falling fast: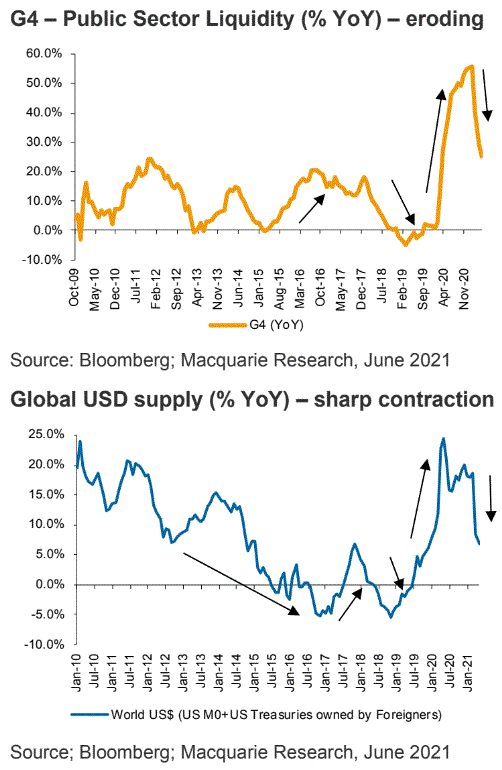 Falling yields are therefore easy to explain:
China slammed the brakes on credit all of this year. Growth is going to slow more ahead, following the Chinese credit impulse lower.
In turn, this is going to end the global inventory supercycle and prices start to fall sharply. Next to the chopping block are commodity prices.
The Fed has thus turned (modestly) hawkish at precisely the wrong moment, putting a bid under DXY, which exacerbates all of the above.
Bond yields are signaling a reflationary bust ahead. That's fine with central banks for now. They called it, after all.
In this frame of reference, the question is not when do yields back-up again, it is when does the Fed and PBoC panic if a growth scare builds along with the post-COVID distortions price bust.
The PBoC has begun it with recent RRR cuts but is well short of easing still. The Fed has deployed the dovish jawbone but won't move to less taper or more QE unless the market gives it a heavy shove with a decent correction that drops yields even lower…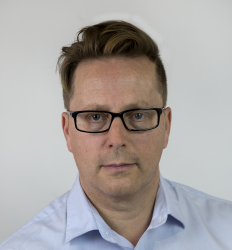 Latest posts by Houses and Holes
(see all)