The Australian has released a report decrying the 'collapse' in international student numbers caused by the COVID-19 pandemic:
"Australia has lost more than 100,000 foreign students in the past financial year at a cost of nearly $6bn to the economy".
"There are more than 472,000 holders of Australian student visas, including those inside and outside the country", way down from the same time in 2020.
"Overall commencements at Australian universities by foreign students have fallen 35 per cent from their peak in 2019".
"More than 60,000 student visa holders in the university sector have dropped off in the past year, and more than 20,000 have lapsed in vocational education".
Student visa holders attending English language schools have fallen to 3,000 from 19,000 last July.
Chief lobbyist, International Education Association chief executive Phil Honeywood is calling for urgent action from governments:
"Political bravery to revive the beleaguered $40bn international education industry appears to now be lacking across all states except South Australia"…

"The whole point of the states' pilot student return plans is to show the wider Australian community that these young people can be brought back safely to resume their long-delayed studies. Now we are not even permitted to prove that this model can work…

The International Education Association estimates each student lost in the 2020-21 cohort is worth $60,000 to the Australian economy, with $2.5bn lost in ­tuition fees and a further $3.5bn lost in overall economic input.
So too is Universities Australia chief executive Catriona Jackson:
"Uncertainty regarding when Australia's inter­national borders will reopen makes it challenging to recruit new students to Australian institutions"…

"Students are now more than a year into this crisis and borders are still shut. No matter how resolute they are in their desire to come here, other options in countries they can enter are becoming more attractive."
The next chart shows that student visas on issue are still tracking at their fourth highest level in history and around 50% higher than they were when the Coalition was elected in 2013:
The bigger question is whether it is sensible to return numbers to their pre-COVID level or higher?
My view is that reduced international student numbers would be a good result as it would move Australia more into line with similarly developed nations whose concentrations of international students was less than half of Australia's in 2017:
Even if Australia's international student numbers halved, it would still have the highest concentration of foreign students in the developed world.
The costs of Australia's extreme international student concentration are also never taken into account. These costs include the degradation of entry and teaching standards, which has badly eroded the quality of education provided to domestic students, as well as the downward pressure applied to wages (including wage theft) in the workplace.
On the erosion of pedagogical standards, honorary Deakin academic Louise Johnson provided salient insight to Fairfax:
[Johnson points] to a "cancerous" cycle of chasing foreign student fees to fund the research volumes needed for global rankings aimed at securing yet more international students.

COVID aside, she says, too much teaching is now online, impersonal, inferior and left to an increasingly casualised, overworked and exploited sessional staff…

"Some [international] students have been fabulously engaged. But I've also had cohorts in my class who had no idea what I was talking about, couldn't read what I was asking them to read, and who certainly could not write in a way that I regard as university standard."
South Australia's Independent Commissioner Against ­Corruption (ICAC) provided a similar damning assessment.
The reality is that Australia's universities had become key players in the edu-migration system, whereby they 'clipped the ticket' and earned fat fees on international students seeking work rights and permanent residency, assisted by the likes of the International Education Association.
Universities should be forced to return to their primary purpose of educating Australians, not behaving like immigration 'middle-men' selling low-quality degrees for maximum profit.
Halving international student numbers, so that they more accurately reflect developed country norms, is a good place to start on their path to redemption.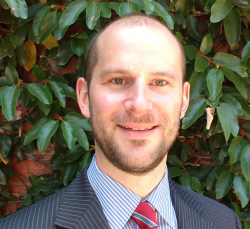 Latest posts by Unconventional Economist
(see all)