The Australian Bureau of Statistics (ABS) yesterday released a brand new survey on job mobility, which recorded the lowest rate of job switching on record:
During the year ending February 2021:

975,000 or 7.5% of employed people changed jobs, the lowest annual job mobility rate on record
Job mobility remained highest for professionals, at 21% of those who changed jobs
1.8 million people left or lost a job
The next chart from CommSec neatly summarises the data and shows that the rate of job switching has actually been falling for 50 years, despite the increased casualisation of the workplace:
Interestingly, the Accommodation & Food Services industry (hospitality and tourism) has bucked the trend, recording a big rise in job switching over the past year:
The high churn rate across the Accommodation & Food Services industry makes sense. It suffered the sharpest job losses at the beginning of the pandemic. It offers the lowest pay in Australia. And it is renowned for wage theft and exploitation.
Instead of lobbying incessantly for cheap exploitable migrant workers, maybe the industry should try to attract workers by offering decent pay and conditions?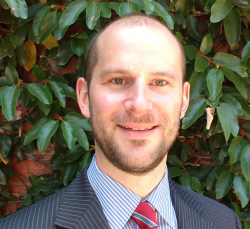 Latest posts by Unconventional Economist
(see all)