The Housing Industry Association (HIA) has issued a media release cheering Labor's decision to axe the negative gearing reforms taken to the prior two federal elections, claiming it will boost dwelling supply and affordability:
"[The] announcement by the Australian Labor Party to drop plans to increase taxes on housing through changes to negative gearing and capital gains tax will provide certainty for the housing industry and for Australians that are looking to invest or rent," said HIA Managing Director, Graham Wolfe.

"Private rental housing plays a critical role in Australia's housing supply continuum. Without a reliable pool of residential investors across Australia, hundreds and thousands of households would find it harder to put a roof over their heads.

"Australian's need to have the ability to access affordable housing, whether as a renter or as an owner occupier.

"HIA looks forward to working with all political parties in the lead up to the next federal election to develop national policies that will promote housing supply, support home ownership and ensure those most in need of housing assistance are supported by government."
I have never found the argument that negative gearing boosts supply as being credible. Logically, it boosts the supply of rental accommodation, but does so by crowding-out first home buyers and increasing the number of renters. So, the policy basically puts upward pressure on house prices and substitutes 'homes for sale' for 'homes for let'
Regardless, with rates for new mortgages at their lowest ever level:
And gross yields above 4% available across most Australian markets (i.e. except for Sydney and Melbourne), alongside fast growing rents:
Property investors are far less reliant on negative gearing tax breaks.
Thus, negative gearing has become 'yesterday's issue' and has faded in importance from a housing policy perspective.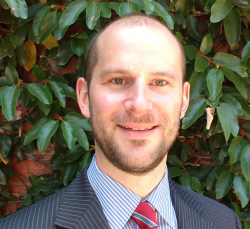 Latest posts by Unconventional Economist
(see all)