The Grattan Institute believes Australia needs an 80% vaccination rate to end lockdowns, and believes we can get there by the end of the year:
Australia's 'Zero COVID' strategy has allowed us to escape the worst of the pandemic so far: our death toll has been among the world's lowest, our recession among the shortest, and we've faced fewer restrictions on our daily lives than almost anywhere else.
But we have paid a heavy price: we are shut off from the rest of the world, and we have frequently been locked down to contain outbreaks. The more infectious Delta variant is making Zero COVID even harder to maintain. Australians have supported a hard-line approach, but they are also tired and frustrated.
National Cabinet must now tread a fine line. On the one hand, we cannot abandon our Zero COVID strategy too early and risk the calamity we have so far avoided. But on the other hand, we cannot remain walled inside Fortress Australia indefinitely, cut off from the rest of the world and periodically cut off from one another.
Vaccines give us a way out. They offer individuals very strong protection from hospitalisation and death from COVID, and they offer some collective protection by significantly reducing transmission.
No magic number of vaccines will rid us of COVID forever. But we can vaccinate enough Australians to 'tame' COVID. This report shows that fully vaccinating 80 per cent of all Australians, and 95 per cent of the over-70s, will give us the best chance of gradually returning to normal life – with open borders and no lockdowns.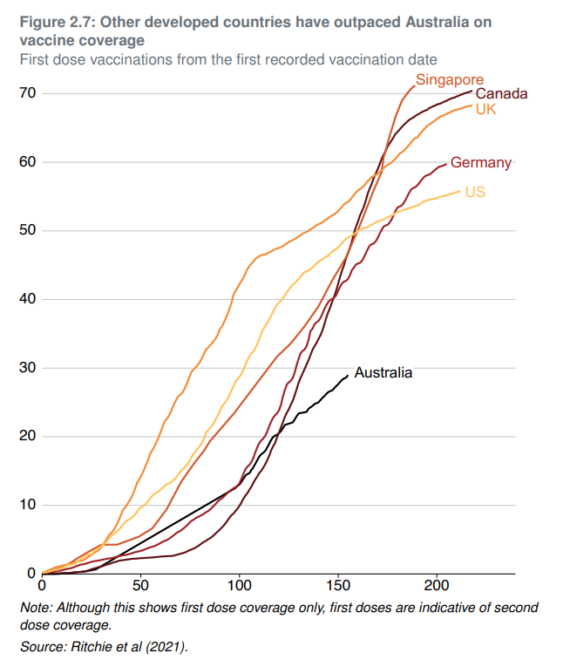 Abandoning our Zero COVID strategy before 80 per cent of Australians are vaccinated would risk a rapid surge in COVID cases that overwhelms our hospitals and imposes a high death toll. But every vaccine we administer makes Zero COVID easier to maintain by slowing the spread, reducing the likelihood that lockdowns will be required and reducing their duration when they are needed. And once we get to 80 per cent, we can shift our focus from containing COVID to 'living with COVID', focusing less on cases and more on hospitalisations and deaths.
80 per cent is an ambitious target. But Australia will have enough vaccine to reach it very quickly as more supply arrives in coming months. About 90 per cent of Australians have consistently said that they want a vaccine – the task for governments is not to convert entrenched 'anti-vaxxers', but to get shots in the arms of people who want them, and to convince those who are hesitant to get vaccinated sooner rather than later. We can reach 80 per cent vaccine coverage by the end of the year if a vaccine is approved for children under 12. Otherwise, we should aim to reach 80 per cent by the end of March 2022, by vaccinating a higher share of adults.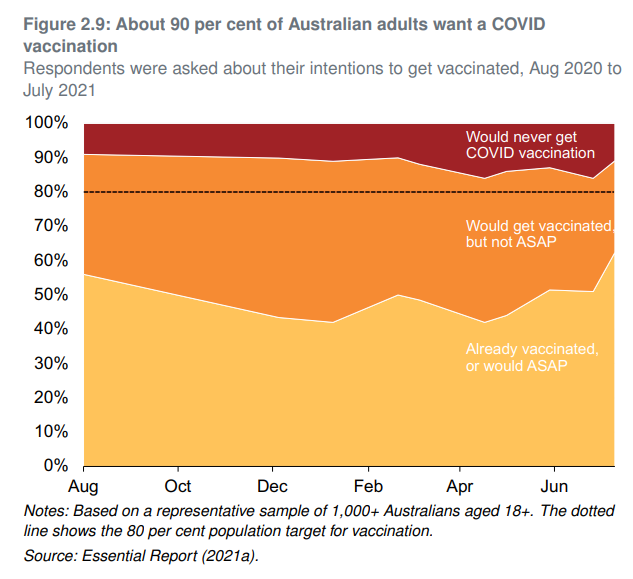 Accelerating the pace of the rollout will require all Australian governments to step up. They must do better at communicating the benefits of vaccination, and making vaccination as easy as possible, including by using workplaces, schools, and pop-up clinics. They should launch a national lottery. They should be prepared to mandate vaccinations for high-priority work-forces. And they should require vaccination passports for certain activities to encourage vaccination and reduce COVID spread once we reopen.
Failure is not an option. Australians shouldn't and won't accept high death tolls or indefinite restrictions. Achieving very high vaccination coverage is the only way to avoid these outcomes. Political leadership can get us there. National Cabinet must urgently adopt a plan to vaccinate 80 per cent of Australians, and a plan to return to normal…
Recommendation 1: National Cabinet set a goal for 80 per cent vaccination by the end of the year, or by the end of March 2022 at the latest if vaccination for children under 12 is delayed…
Recommendation 2: National Cabinet set out a vaccine plan to reach the 80 per cent target…
Recommendation 3: National Cabinet commit to a reopening plan with two steps…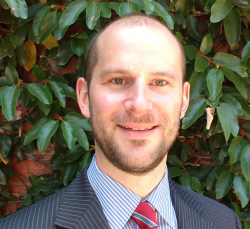 Latest posts by Unconventional Economist
(see all)