That's the message from today's Westpac consumer sentiment release:
• The Westpac-Melbourne Institute Index of Consumer Sentiment rose by 1.5% to 108.8 in July from 107.2 in June.

The survey was conducted over the week of July 5–9, during the lock-down in Sydney and restrictions in regional NSW but before the tightening of restrictions announced on July 9.

Confidence has held up overall despite a sharp fall in NSW as other states – notably Victoria and Western Australia – recorded strong bounce-backs from COVID-related disruptions in June.

The main takeaway is that concerns around the current virus outbreak and associated restrictions in NSW are not spilling over to the rest of the country. This contrasts with Victoria's 'second wave' outbreak in August last year which weighed heavily on sentiment across the rest of the country.

The modest sentiment increase in July follows a 9.8% fall in the Index over the previous two months (April to June). That fall centred on weakness in Victoria (down 16%) and Western Australia (down 18%) with both states experiencing intermittent lock-downs as their governments sought to contain a lift in COVID cases.

Confidence in NSW remained steady throughout the April to June period.

This pattern reversed in July. The sharp rise in COVID cases and associated move to lock-down in Sydney hit NSW consumer confidence hard, the state index dropping 10.2%, including a 13.6% fall in Sydney.

However, this was fully offset by strong recoveries in Victoria (up 10.5%) and Western Australia (up 15%) as both states came out of lock-down.

The current fall in Sydney compares with a 7.3% fall in Sydney during the Northern Beaches lock down at the start of the year and the 18.7% fall in Melbourne heading into the 'second wave' lockdown in June-August last year.

The good news is that, despite the fall, confidence is still at relatively firm levels with indexes for Sydney (108.0) and NSW (105.3) both still above their long-term averages.

Indeed, it seems likely that at the time of the survey many respondents may have been expecting a shorter lock-down period than is now being mooted.

Ominously, that suggests confidence in Sydney and NSW could fall significantly further if lockdown measures are unsuccessful or slow to act in containing the outbreak.

Notably, sentiment in the state was much weaker through July-September last year (averaging around 88) when the COVID situation in NSW was much less threatening. The low prints at that time were more to do with nervousness about the situation in Victoria.

Similarly, Victoria and Western Australia both recorded weaker sentiment reads during their most recent lockdowns in June (101.6 and 98.3 respectively).

While divergent state sentiment moves were the main theme this month, the survey detail points to some other underlying trends. Confidence showed a particularly strong 17% rebound amongst trades people, suggesting the sustained lift in housing construction and renovations is providing significant ongoing support to key parts of the wider economy.

Those occupied in sales/clerical roles and in manufacturing also posted strong 'double-digit' gains in sentiment.

On the other hand, sentiment showed a notable 6% weakening amongst those employed in the education sector – presumably reflecting virus concerns; the return to remote schooling in Sydney, and what now looks to be more distant prospects for an eventual return to foreign student inflows.

Other significant industries to register falls in confidence included hospitality; food services; and recreational services.

With the overall Index holding steady there were few significant moves amongst the components of the Index.

Most showed a similar pattern to that seen in the headline measure – sharply weaker reads in NSW more than offset by gains elsewhere, particularly in Victoria.

The 'finances vs a year ago' sub-index recorded a solid 4.6% lift. A 14% surge in Victoria over-rode a modest 3.6% decline in NSW. However, the forward view was more evenly balanced with NSW respondents clearly bracing for a financial hit from an extended lock-down. While the 'finances, next 12 months' sub-index nationally increased 2.5%, the component for NSW was down 12.7% more evenly balancing a 13% gain in Victoria.

We saw a similar picture with other components. The 'economy, next 12 months' sub-index edged up 0.8% as a sharp fall in NSW (–9%) and a significant drop in Queensland (-5.6%) were neutralised by a strong gain in Victoria (+16%). The 'economy, next five years' index fell 3.1% – in this case a larger drop in NSW (–16%) outweighing a more muted gain in Victoria (+6.5%).

Buyer sentiment posted a solid net gain with retail prospects looking particularly buoyant in Victoria. The 'time to buy a major item' sub-index surged 25% in the state as Victorians re-emerged from their June lock-down; but fell 7.8% in NSW for a 3.5% increase nationally.

The Westpac Melbourne Institute Index of Unemployment Expectations was steady in the month – lifting from 108.4 to 109.6. Recall that higher reads mean more respondents expect the unemployment rate to increase in the year ahead.

Despite the softening, the latest index read is still one of the strongest we have seen for 10 years – it compares to reads of 134.4 in July 2019 and 140.0 in July 2020.

State variations were again striking: the Index for NSW showing a sharp 16.7% deterioration, albeit coming off a June print that was the best in 20 years. Other states showed marked improvements, ranging from 5.8% in Victoria (to a 10 year record); to 7.5% in Queensland (near a 14 year record); and 13% in Western Australia (near a 10 year record).

The 'time to buy a dwelling' index lifted from 96.1 to 96.9.

This still leaves the Index down substantially (26.5%) from its peak in November 2020. The consistently weaker reads likely reflect concerns about the impact of sharp price increases on affordability, especially amongst prospective first home buyers and owner occupiers.

Notably, the Index for Sydney only dipped 1% in July, suggesting a degree of disconnect between general concerns about the economic outlook and the effect of lock-downs, and attitudes towards the housing market.

That disconnect is further underscored by the Westpac Melbourne Institute Index of House Price Expectations which increased by 0.3% to a very bullish 158.3 reading nationally, including a 0.4% increase to 152.8 in NSW. Reopening 'euphoria' drove an even stronger result for Victoria, up 4.4% in the month to 163, the state index is now 6.7% above NSW.

The Reserve Bank Board next meets on August 3. There is unlikely to be any change to the policy stance so most interest will be in revisions to the Bank's forecasts to be released with the Statement on Monetary Policy on August 6.

The Bank will have a few more weeks to assess the impact of the NSW lock-down on the economy.

As we are doing at Westpac, I expect the RBA will assess the outlook from the perspective of earlier lock-downs where economies bounced back quickly once restrictions were eased (note the surge in confidence in Victoria in this month's survey). Governments also remain strongly committed to supporting households and businesses during restrictions – the rescue package which has just been announced for NSW has been generally well-received although it appears less generous ($600 compared to $750 per week) and more complicated than JobKeeper. Wider momentum is also a positive with booming conditions in other states and the NSW economy carrying considerable momentum going into the lock-down. Notably, restrictions in the state to date have not prevented most retail and construction sites from continuing to operate.

Balanced against those positives will be the potential for an extended lock-down, which was not anticipated at the time of the survey; a further tightening of restrictions; and risks that the highly contagious delta variant spreads into other states.
House prices cure everything!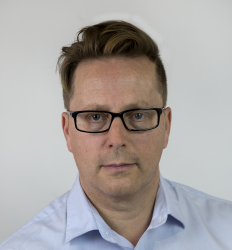 Latest posts by Houses and Holes
(see all)